.
Garden Diary -September 2013
---
If you have any comments, observations, or questions about what you read here, remember you can always Contact Me
All content included on this site such as text, graphics and images is protected by U.S and international copyright law.
The compilation of all content on this site is the exclusive property of the site copyright holder.
---
September
---
Saturday, 28 September 2013
Frenchtown Green Fair
It's a beautifully sunny day and we thought our house guests would enjoy some outdoor events. After our visit toTassot Apiary we continued on to the Frenchtown (New Jersey) Green Fair. It's the first time for the event but I surely hope it won't be the last.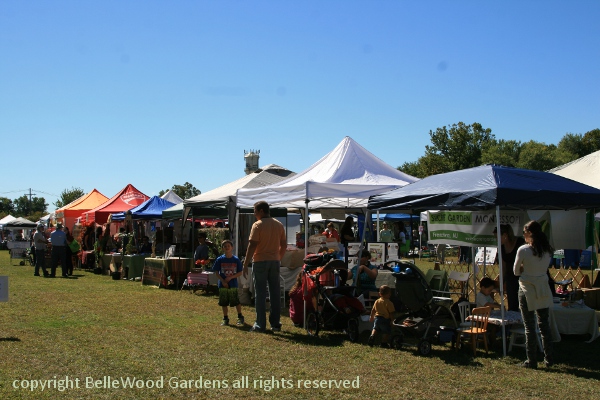 The fair opened at 11:00a.m. Lots of vendors, booths, and people happily strolling up and down, seeing what's on display. There are signs along the main aisle with environmentally related pithy sayings. I'll get to that in a little bit.

This bumper sticker on one of the electric cars really amused me.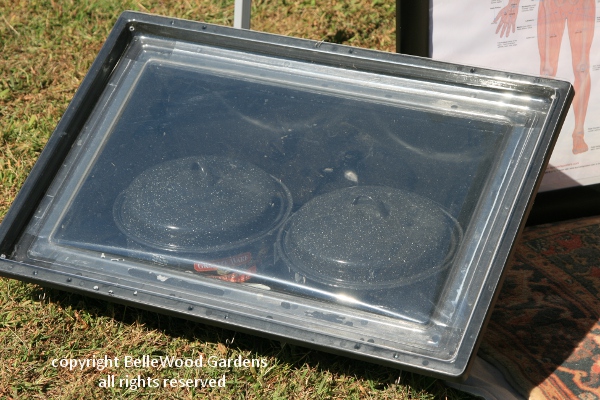 Someone had a solar oven set up. The arrangement surprised me a bit. I would have expected that the box would have - at a minimum - be lined with aluminum foil to reflect more light / heat. I want one. It could even be a little smaller, one pot size would do.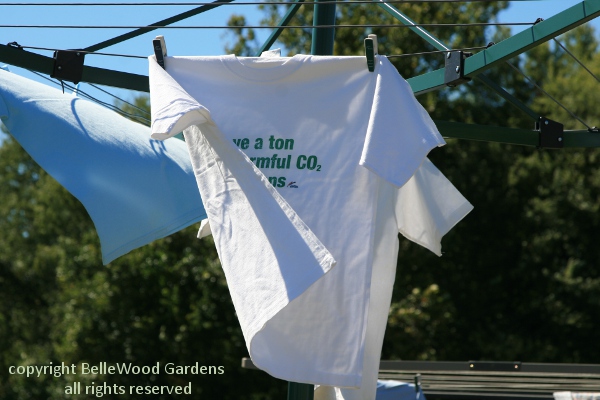 There was a vendor for solar clothes driers. A) I remember these from my childhood, and B) I have one today. Mine consists of two arms that lift up from the deck railings and support two long lines. That's sufficient for bed linens or a load of shirts and jerseys or underwear. Those on display are the umbrella type that occupy a relatively small footprint but also hold a quantity of laundry. Solar clothes drying- no electricity, no propane. And the clothes smell so divine.Love going to sleep on a bed made up with sun-dried linens.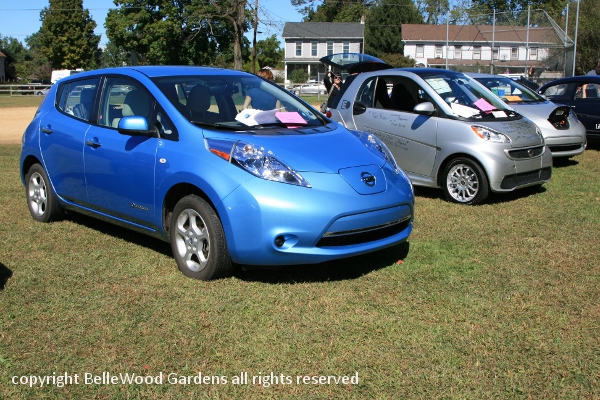 Electric cars. there were eight, everything from designed that way to adapted from "traditional" fuel vehicles. It all sounds good but I have this niggling thought . . . . don't people realize that it takes energy to make electricity to charge the batteries? The power plants are often fueled with coal, very dirty source, or petroleum. Water power produced electricity is pretty much confined to the Pacific Northwest. And solar or wind generated power is still minimal. The concept is good, but there's a back story to it.
There was a booth for a company that sells and installs generators, someone who installs polished concrete counter tops, and other vendors of green options. What I especially enjoyed were the displays of people suggesting recycling options.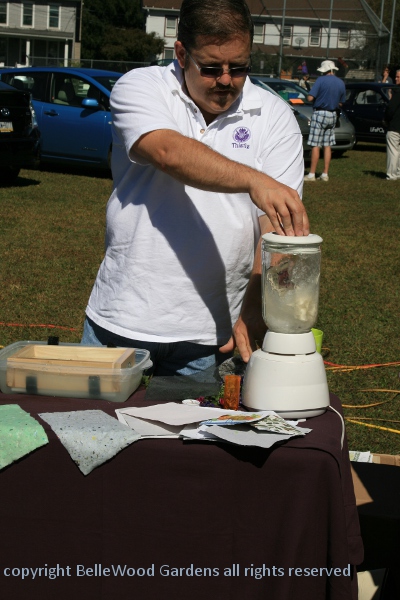 Such as paper making. Take your trash mail. The paper already has sizing so you needn't add any more. Soak the paper in some water for 30 to 45 minutes. Shred it up in a dedicated blender with some water to make a slurry. Pour it into a pan of water. Use a window screening lined mold to gather the sloppy stuff. Slosh it back and forth like panning for gold. Let drain, then dump it out and let it dry. And voila!, paper!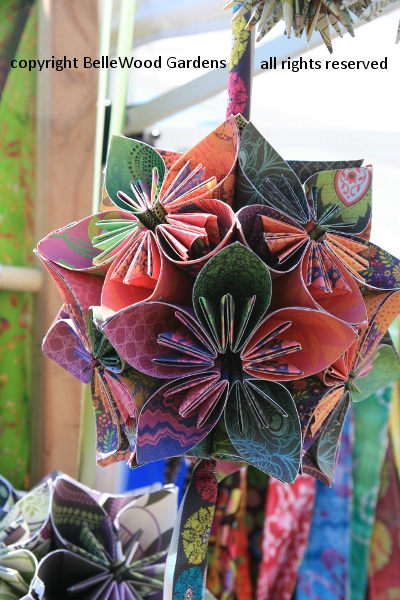 Or, use paper to create art. Don't know what to call these- they are not whirligigs but they are quite attractive.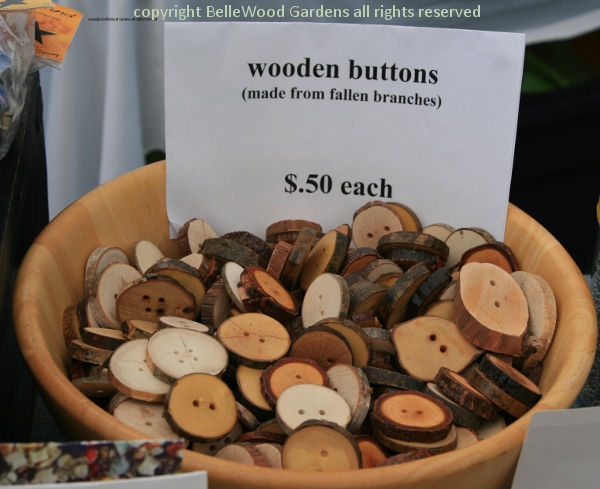 I very much liked these simple buttons made from fallen branches and very modestly priced.
But what really caught my fancy were these beautiful handmade spoons. Several are made from black walnut. Not yet finished off, some sanding yet to be done, and then finished. Walnut oil, he said. Once a day for a week, once week for a month, once a month for a year. And that should finish them very nicely.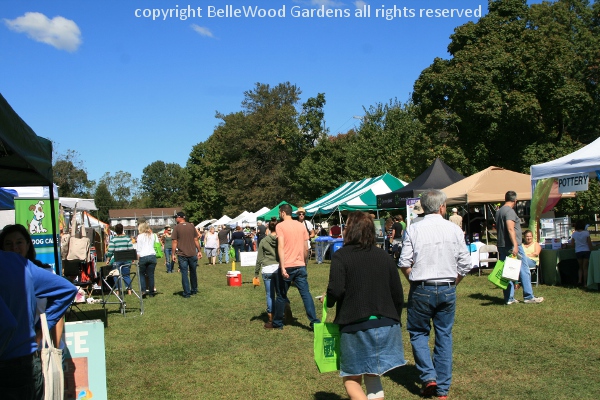 A beautiful day - pleasantly sunny, lightly breezy day (good for drying laundry), a pleasant outing for me and Paul and our guests, and everyone else who came to the Green Fair.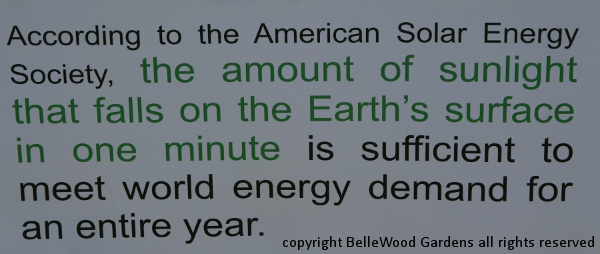 A day loaded with energy
---
Back to Top
---
Back to September 2013
---