Garden Diary - June 2013
---
If you have any comments, observations, or questions about what you read here, remember you can always Contact Me
All content included on this site such as text, graphics and images is protected by U.S and international copyright law.
The compilation of all content on this site is the exclusive property of the site copyright holder.
---
Sunday, 2 June 2013
Opening Day at the Frenchtown Farmers Market
Today is the day the Frenchtown Farmers Market will have its opening, in the parking lot of Kathee's General Store. Sunday's, from 10:00 a.m. until 2:00 p.m. Paul said he'd come with me to see what it was like. I parked at the end of the road over by the town park, in the shade. The last few days have been so hot and humid you'd be excused for thinking it was August.We were maybe 15 minutes early. Were passed by a trio of young women with a couple of baby strollers heading to the market, to join the couple of dozen people already there. Good omen for the market's success.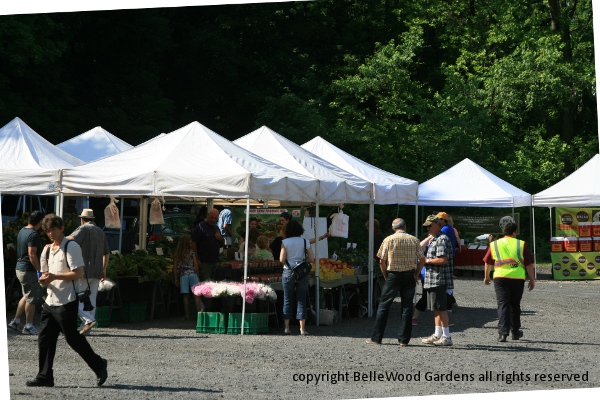 Perky white awnings lend visual appeal, then shade later in the day. I expected produce, maybe bread,
perhaps cheese. What I hadn't anticipated were these cut flowers, magnificent peonies at $10 / bunch.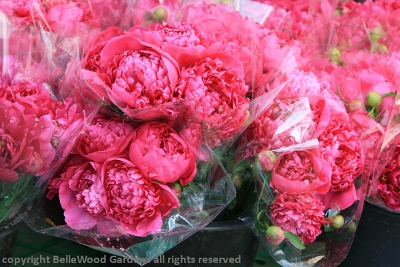 .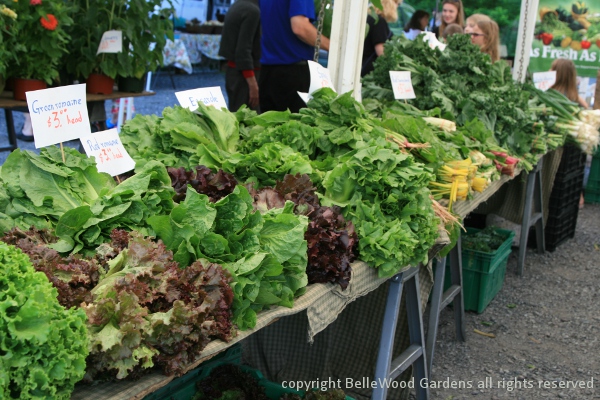 Beautiful lettuces, many different kinds. Swiss chard in white, yellow, red stemmed bunches.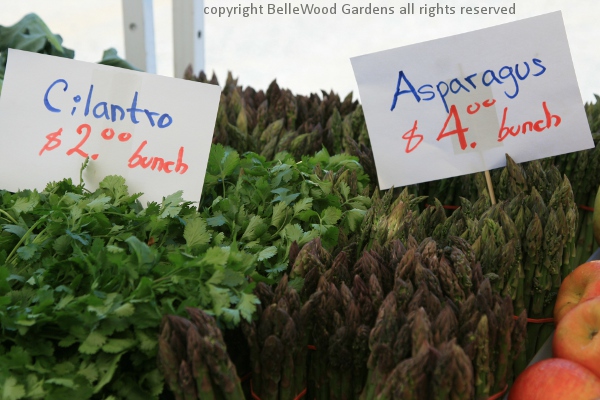 Lovely asparagus, tips tightly furled. Big bunches of cilantro. Excellent broccoli.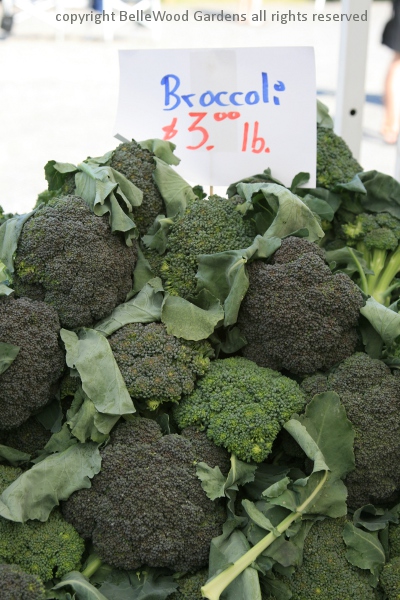 .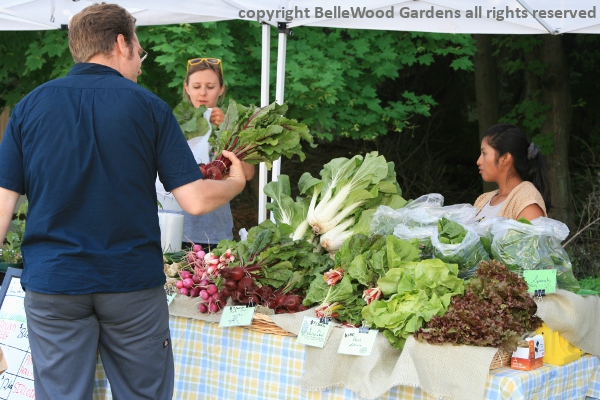 A shopper pondering the selection of just the right bunch of beets.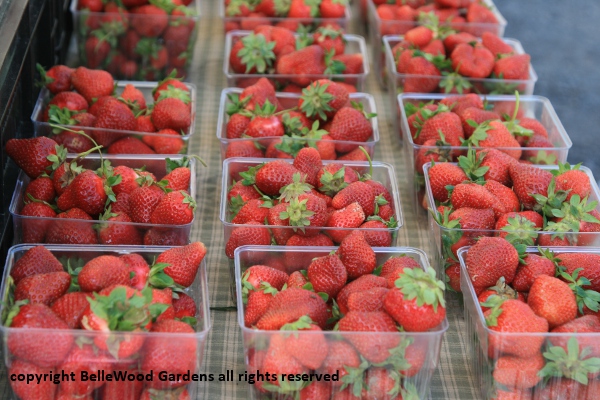 Local strawberries, ruby red, with little green caps. Sweet.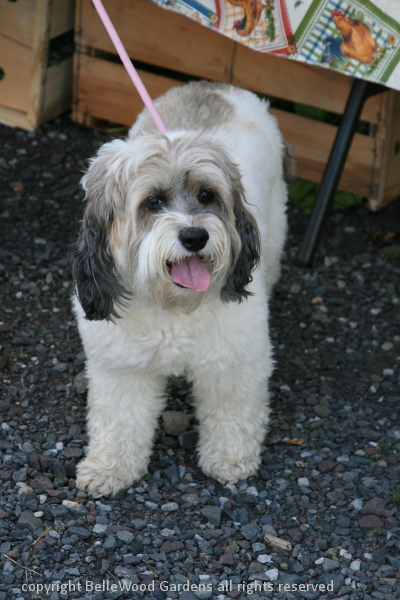 A sweet puppy, enjoying the outing, tongue lolling.
Happiness. Or the heat. . . . Perhaps both.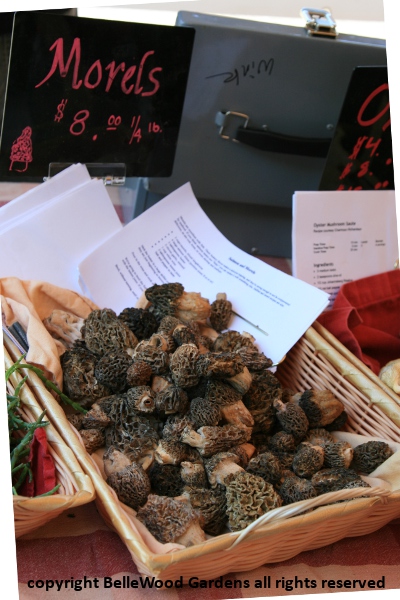 . . .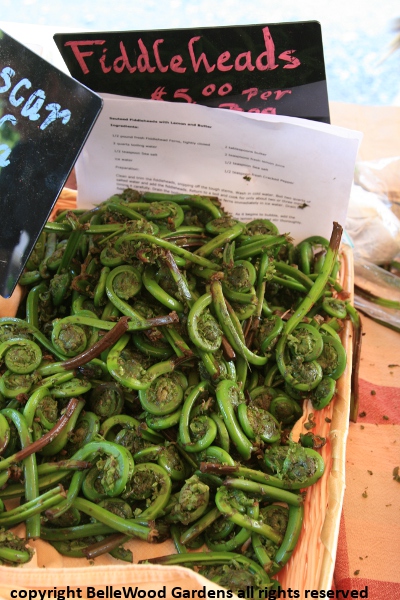 . . .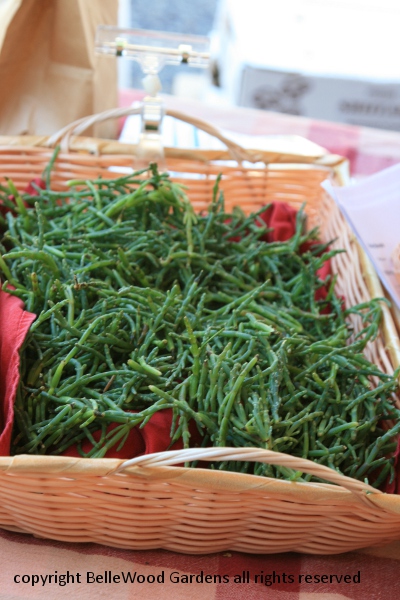 Mainely Mushrooms was selling, well, mushrooms. Would not surprise me if they originated at Phillips Mushroom Farm.
Beautiful morels, also cremini and shiitake, portobello, and oyster mushrooms. As well, they had fiddlehead ferns and ramps,
even fresh samphire. Now that's something you rarely see, gathered as it is from coastal mud flats.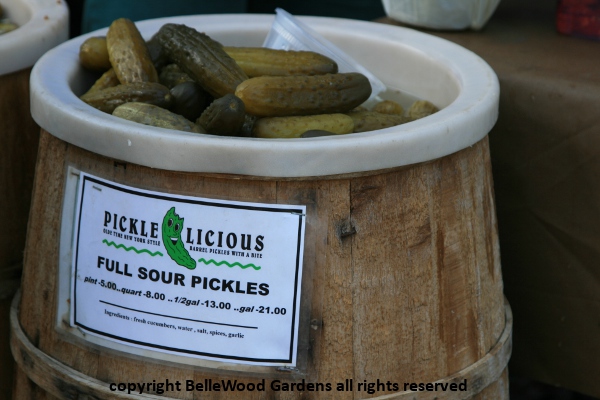 Another vendor had pickles by the vat full, and also a yummy array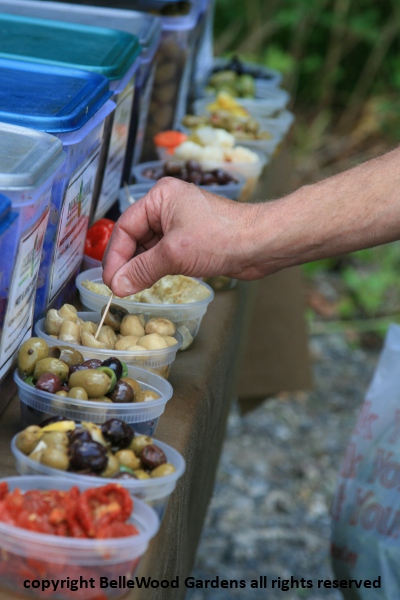 of olives and sun dried tomatoes and pickled mushrooms,
with samples thoughtfully available for tasting.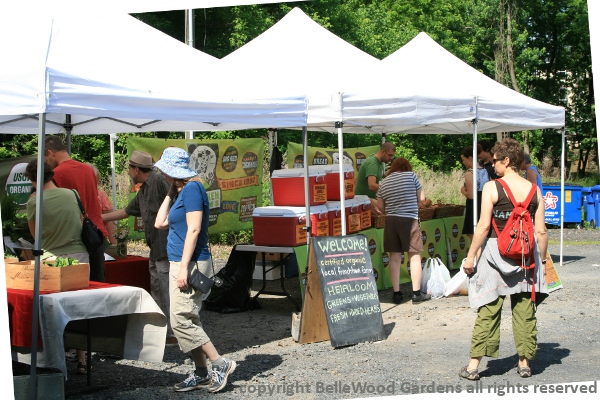 We met several friends while we were there, and I called a couple more to tell them what was happening here at the parking lot at Kathee's General Store. Then we came home, with fresh shiitake ravioli (40 plump little filled pasta nuggets for $10), some fresh goat cheese (plain rather than with a layer of garlic and pepper or coated with herbs) from Giggling Goat Dairy, a couple of fat rolls studded with sliced olives. My Sunday mornings, I can see, will include a stop at the Frenchtown Farmers Market now that it has come to town.
---
Back to Top
---
Back to June 2013
---