Garden Diary - June 2012
---
Another Dinner at Tara
Thursday, 11 October 2012
---
Off again to Tara, such a special place for our special occasions, for an evening of casual conversation with delicious food served in an elegant yet relaxed setting.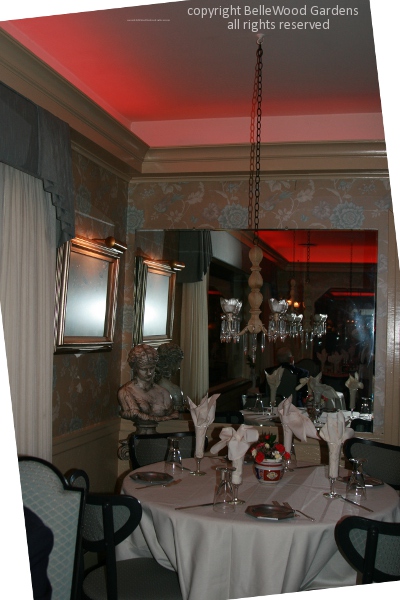 Relaxed yes, but elegant. Don't misunderstand me and think of Tara as some casual bistro. It's not.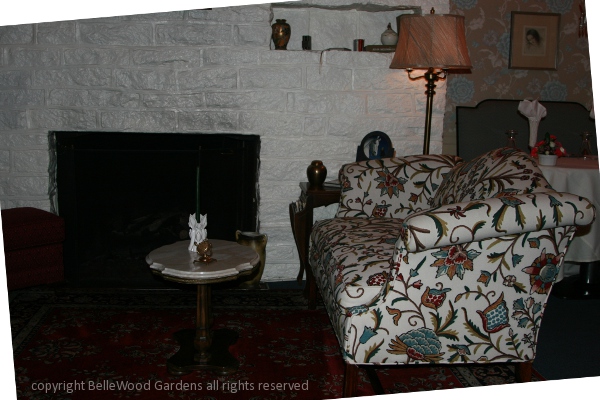 Tables are widely spaced so you only listen to your own conversations. Perhaps
an aperitif while sitting by the fireplace. But for that the weather must be colder.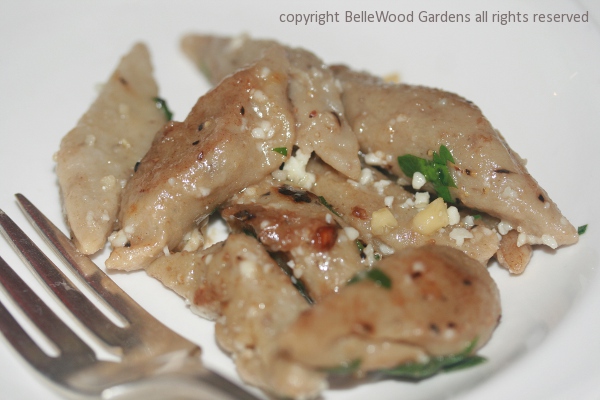 We've learned that delicious and diverse as is the menu we need to pace ourselves. An appetizer, the entrée, and then yes, we can manage dessert. Paul chooses his favorite, ravioli nudi. With delight, I choose the porcini gnocchi with sage and pine nuts. I love gnocchi, Paul does not. So - as I don't make it at home - when it's on the menu that's what I'll choose. Jim indicated the portion was sufficient that we could share. We could. But didn't.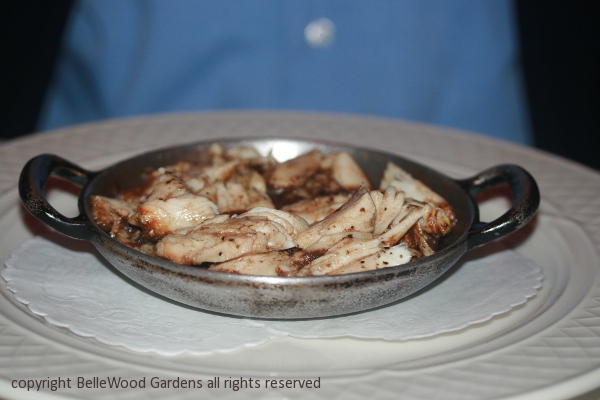 Lump crab meat in brown butter. Scrumptious. Accompanied by a little side dish of a few
little braised carrots, breaded fried zucchini sticks, and broccoli florets as green as could be.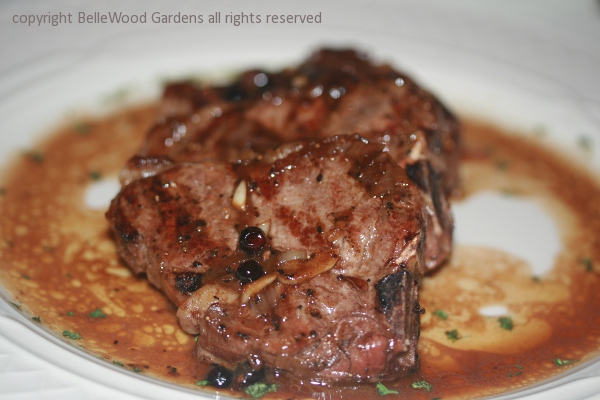 I chose lamb chops with juniper berries. "And how, " Jim asked, "would I like them?" "Very pink."
was my reply. And they were, three loin lamb chops so wonderful that after knife and fork I just picked
them up to gnaw on the bones. I admitted it to Jim nd we agreed that the meat is sweeter close to the bone.
We'd had a drink before dinner, a glass of wine with the entrée - a chardonnay with the crab meat for Paul
and a shiraz with my lamb. Leisurely dining and drinking, conversation, shared tastes, laughter. Now, dessert.
Oh my. Fig enrobed in chocolate, with chocolate gelato with lumps of chocolate on a bed,
no, a cloud, of softly whipped cream. Dessert may have two "ss" because you can ask
for seconds but one will be enough for me. No fingers here. I neatly sliced and savoured every bite.
Paul had ice cream, chocolate and vanilla. That may sound ordinary, but not when it is this good.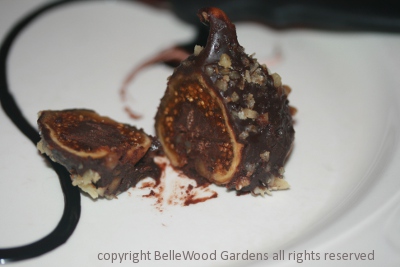 . . . .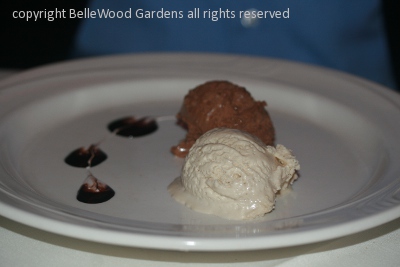 .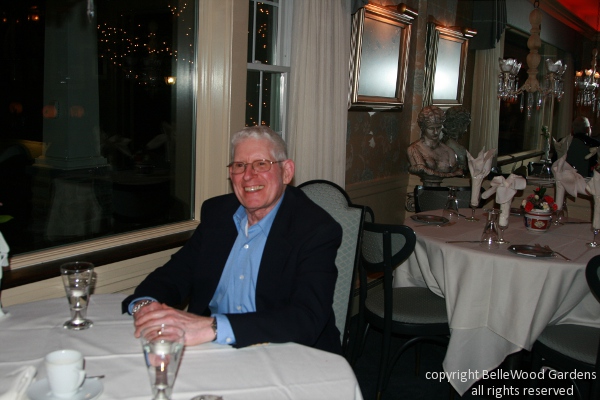 Happy Paul. Happy me. Replete, comfortably full. Another wonderful evening at Tara.
---
Back to Top
---