Garden Diary - April 2012
---
If you have any comments, observations, or questions about what you read here, remember you can always Contact Me
All content included on this site such as text, graphics and images is protected by U.S and international copyright law.
The compilation of all content on this site is the exclusive property of the site copyright holder.
---
April
---
Tuesday, 24 April 2012
Holland in Tulip Time: Palais Het Loo - statuary and fountains
---
"A 17th century formal garden was a harmonious interplay of plants, shrubs, statuary, ornamental waters and architectural elements."
- from Het Loo, Palace and Gardens copyright 1995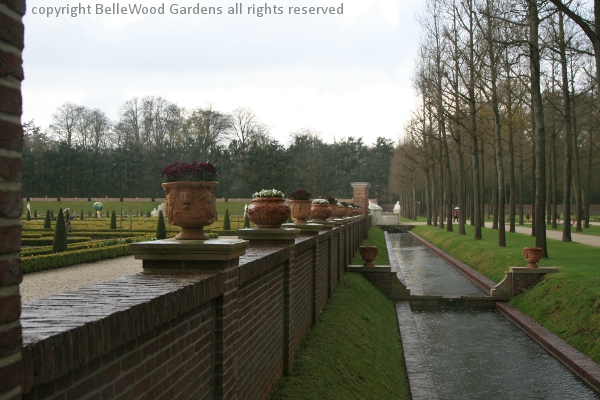 The geometry of the gardens: paths and walls, steps and canals, creates a structural beauty of its own.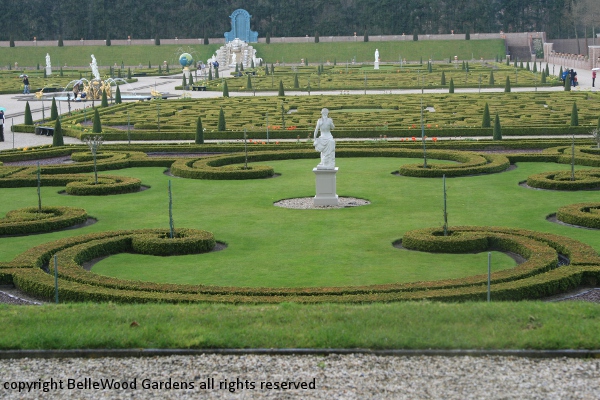 Small, narrow channels embellish the central avenue, while fountains and statuary
accent their crossings. Cascades spill down from bowl to bowl on the high banks
at each end of the Middenallee. Water is very much a feature of Het Loo's gardens.
An octagonal pool with a central fountain ornaments the Queen's Garden. What I
call a merbaby, a baby mermaid, plays with the water, watched by little seahorses.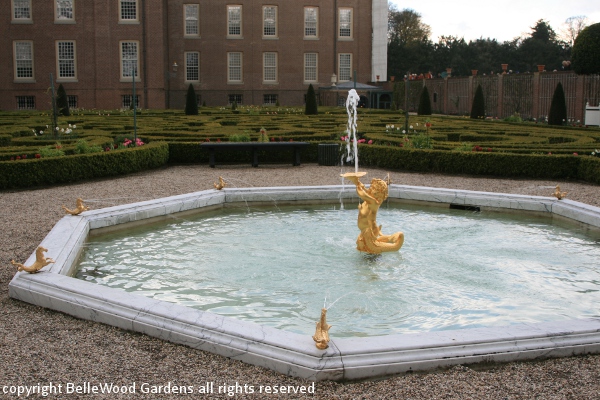 .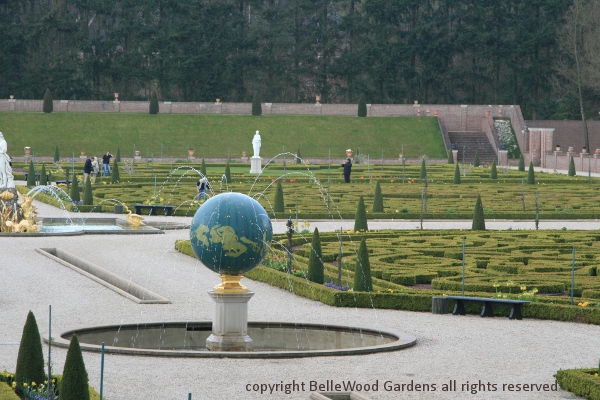 Signs of the zodiac adorn the surface of the Fountain of the Celestial Sphere with water
streaming from the positions of the most important stars. Its counterpart is the equally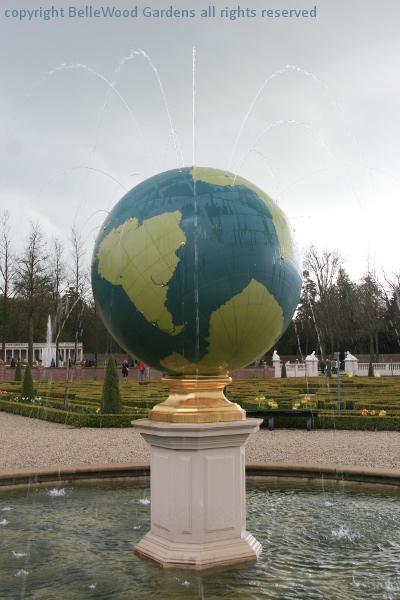 impressive Fountain of the Terrestrial Globe. It was said that the water
sprayed from important ports, while another theory suggests it is the
world's principal cities that are acknowledged. Couldn't it be one and
the same - aren't important ports very often also important cities?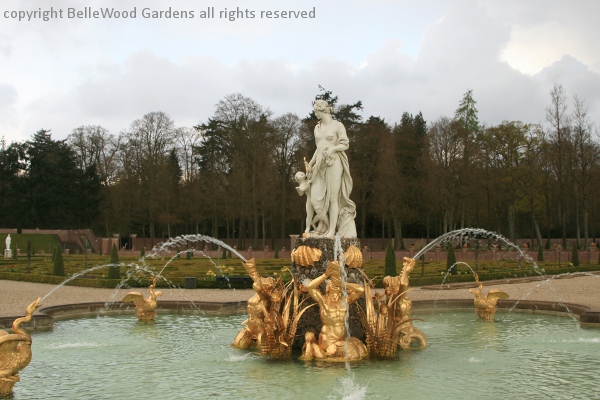 The wide Middenallee leads to the Fountain of Venus, the most important
fountain of the Lower Garden, indicated by its central position. A marble Venus
and Cupid are surrounded by four tritons while swans at the fountain's periphery
spout water toward the center, mingling with that from the tritons conch shells.
.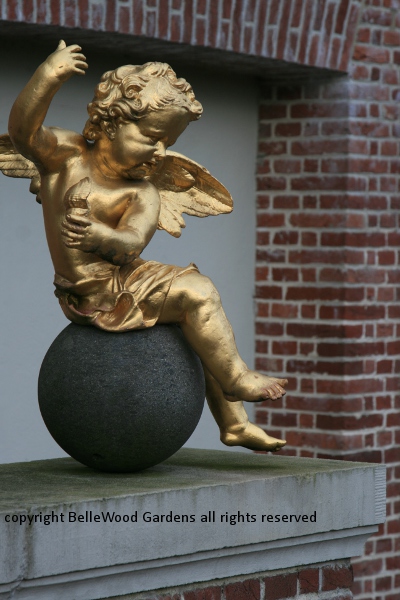 There are two putti, one on each side of the steps that
lead down to the parterres in front of the berceau.
Two more putti are in a pair of small pools behind it.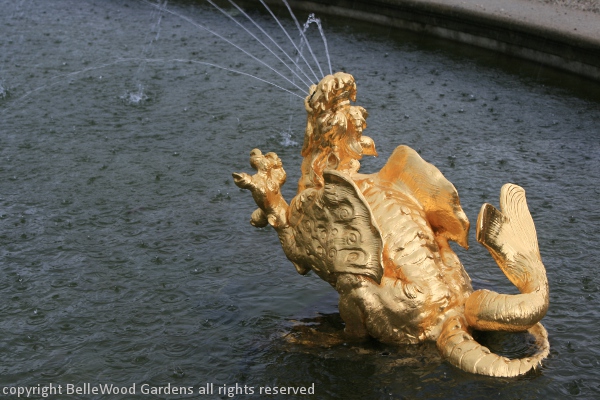 A typical wyvern has a dragon's head, wings, two legs and a barbed tail. In keeping with
Het Loo's water themes this is a sea wyvern, an acknowledged variant with a fish's tail.
The sailing ships of the Netherlands sailed the oceans of the world: to South Africa's Cape as a stopping point to the islands of Japan, to the new world of North America, to tropical lands of Surinam and Borneo. No wonder that a country so connected to the sea, whose land was in part reclaimed from the sea, should find the most elegant expression of garden art to be one that included a strong focus on water.
Tour Comments:An elegant outing to a bygone time.
---
Back to Top
---
Back to Holland in Tulip Time
---