Garden Diary - July 2012
Saturday, 28 July 2012
Mushroom Foray at Hoffman Park
---
The weather has been, as my husband terms it, obnoxious. Hot. And no rain. Ever hopeful, I marked my calendar for today's New Jersey Mycological Association foray at Hoffman Park. Lunch? Check. Water, with ice in the bottle? Yes. Camera, of course. Foraging basket with small paper bags and my mushroom collecting knife - it's in the car. Will I need it? doubtful, but you never know. Off I go.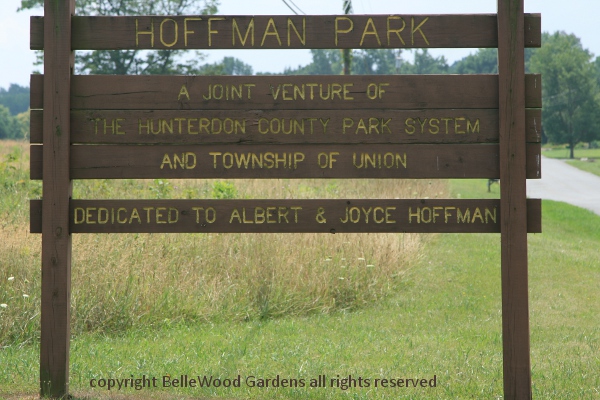 Hoffamn Park is a very nice, low key place. Numerous trails and paths, paved and not. Several ponds,
where you can fish for trout and bass (keep the trout, release the bass.) Two picnic tables, a port-a-potty,
and that's about it. No sports fields. You can hike, bike, fly a kite, and enjoy the gently rolling landscape.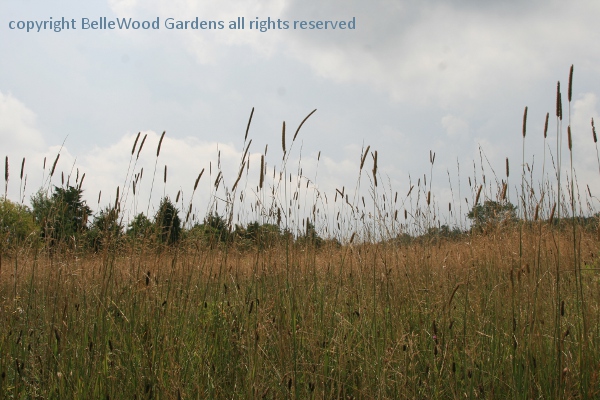 The meadow at the park entrance is looking very dry to me. The serious lack of rain is a problem.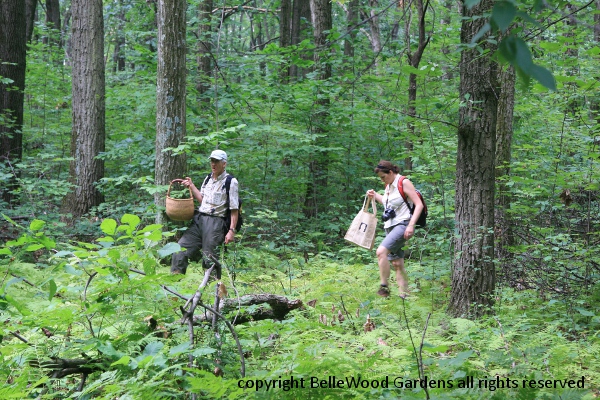 We head out, splitting into a couple of groups. NJMA forays are a hunt for any and all mushrooms,
not necessarily edible. The park is usually a great site for mushroom hunting. Except when it is not.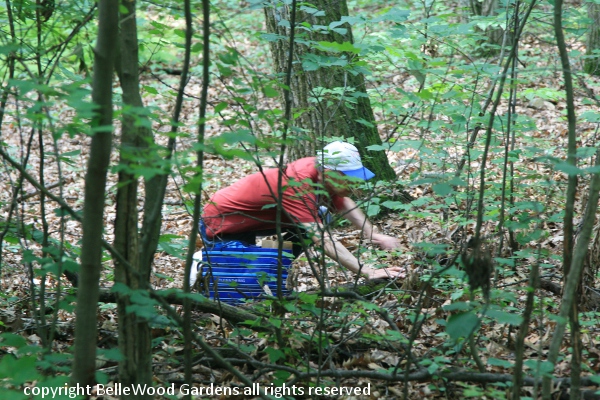 Surely, there has to be a mushroom somewhere . . . . .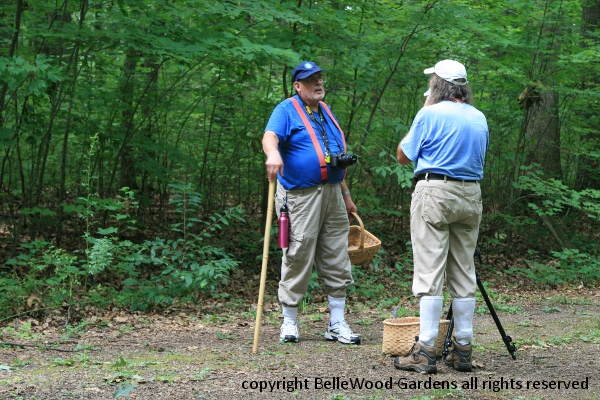 Socks drawn over pants against ticks. Cameras. Collecting baskets. Time for a discussion.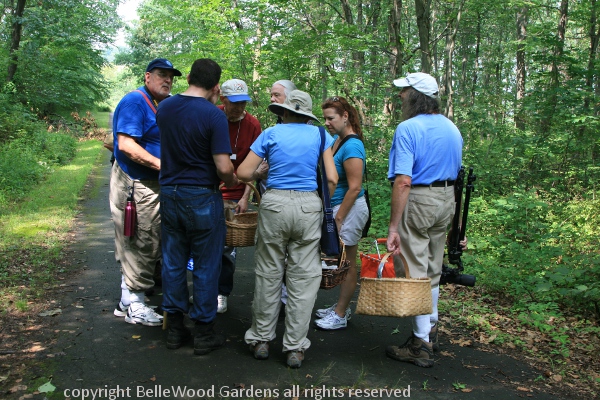 You found something! What is it, let me see.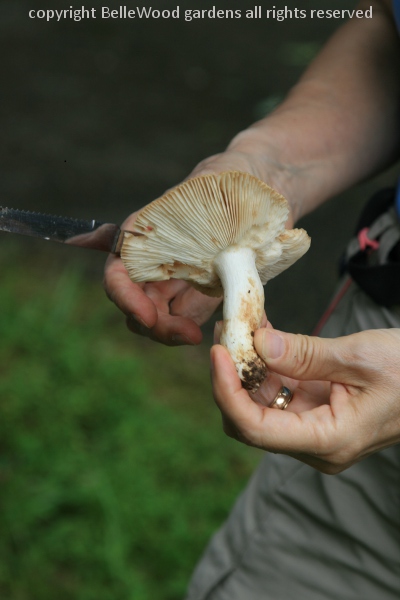 It's a mushroom!
And another mushroom!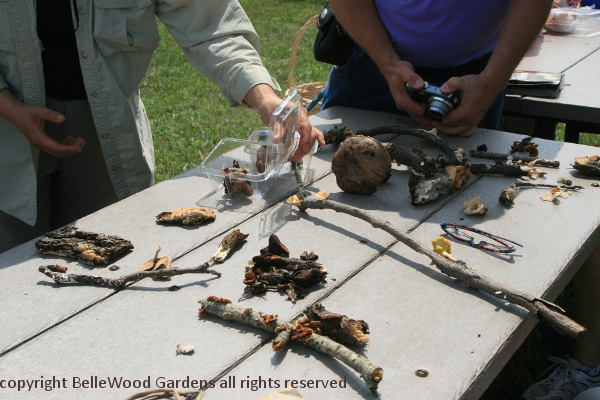 Well the morning was not a total bust. Mushrooms were found, just not the the quantity and diversity
these forays generally discover. After lunch I headed home, arriving with a drizzle. That became rain.
Stopped. Rained again. Stopped again. And returned with lightening and a simultaneous thunderclap
and a good bit more rain. All in, more than an inch and a half. Perhaps I should go back to the park . . . . .
---
Back to Top
---
Back to July
---