Garden Diary - July 2012
---
Tuesday, 31 July 2012
An Event at Mt Cuba
---
. . . . In 2008 I had an opportunity
to visit Mt Cuba as part of the Perennial Plant Association
annual meeting. The plant trial garden was especially memorable.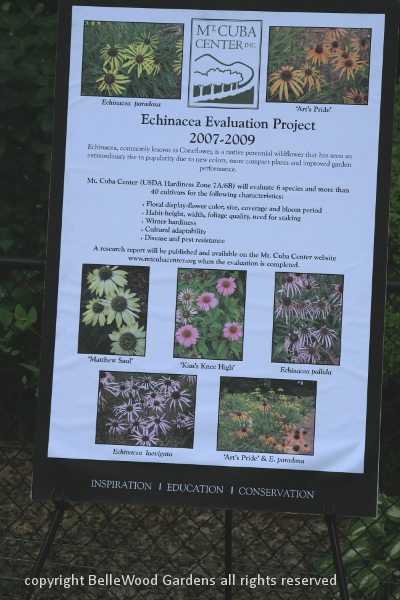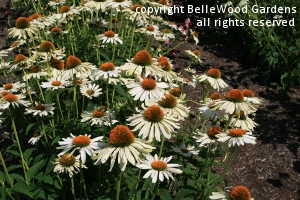 . . .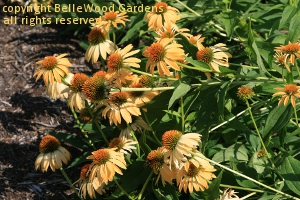 'Fragrant Angel' and 'Emily Saul'
Once upon a time the space was Mrs.Copeland's cutting garden, where flowers were grown for bouquets to embellish the house. After she passed on it morphed into a trial garden, where different cultivars of a genus could be tested for their hardiness, suitability for Piedmont growing conditions, floriferousness, disease resistance, and other factors. After a couple of years data would be analyzed and a report prepared.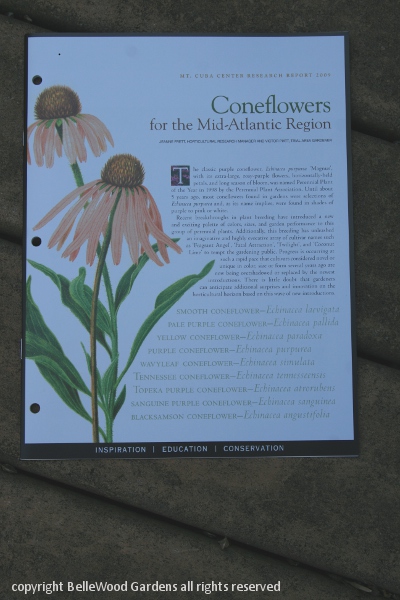 For coneflowers, for example. But the space which was excellent
as a cutting garden was far from ideal for meticulous plant trials.
Too sunny for shade loving plants, for one thing. So a dedicated
garden was designed, installed, and had a grand display opening.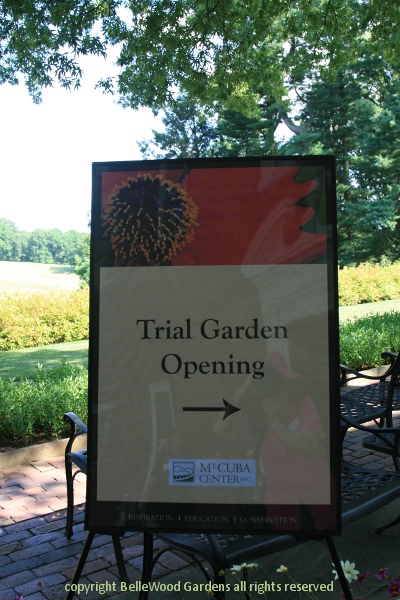 Of course I promptly sent my RSVP and on a lovely July afternoon
Paul and I and a couple hundred other invitees showed up to admire
the new trial garden. I really find the shade area superbly engineered. Others apparently
find a resemblance to a flying saucer qua spaceship having come in for a landing.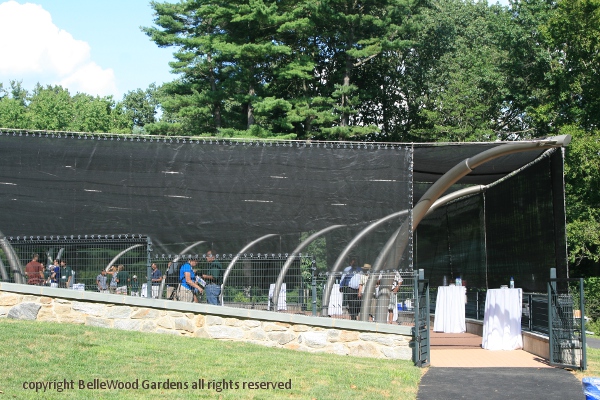 .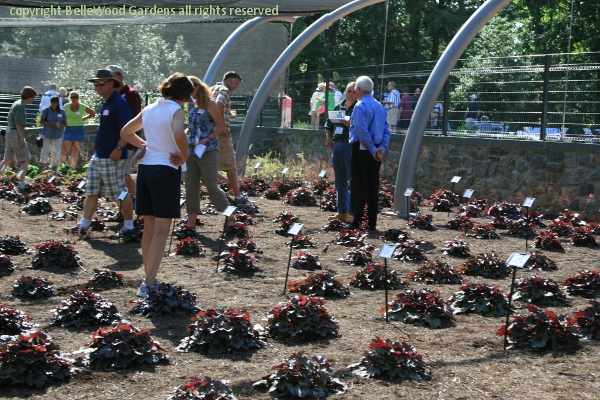 The current trial in the shaded area is for heuchera. Remember when we were all enthused about
Heuchera 'Palace Purple'? That is so last year, last decade, maybe even older. Now there are
chartreuse, green, burgundy, deep purple-near-to-black, maybe laced with silver, with frilly edges.
We were asked to vote for our three favorites. That was tough. I could maybe have chosen my three favorite chartreuse, three burgundy purple, and so forth. One of my three choices made the cut.
Meet Heuchera 'Midnight Bayou'
And of course Mr. Heuchera himself, Dan Heims, was here for the event.
As Better Homes & Gardens magazine's garden editor, Justin Hancock notes in a trade magazine for garden centers, "Get your customers excited about coralbells with Better Homes and Gardens. In the September issue, you'll find a guide to coralbells shows the wonderful wealth of colors available in these no-fuss perennials. Don't forget to remind your customers that these beauties offer stunning color from spring to fall from their leaves, so you don't need to worry if they go out of bloom."
The upper, sunny area of the trial garden currently features coreopsis, both annual and perennial.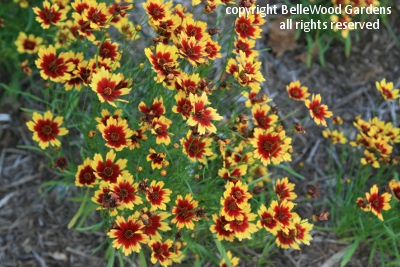 . . .
Coreopsis 'Summer Punch' and Coreopsis 'Pink Sapphire' are just a couple of the attractive cutivars being tested.
A splendid late afternoon visit to ever beautiful, always interesting Mt Cuba, continuing to step forward and provide gardeners in the Piedmont with information about the best native plants and their cultivars, options and possibilities for the home gardener.
---
Back to Top
---
Back to June 2012
---