Garden Diary - August 2012
Sunday, Thursday, 22 August 2012
A Day at the 4-H Fair
---
It's a highlight of summer's end - the Hunterdon County 4-H Fair in late August. So when I overheard a fair visitor snarking that where she comes from, Florida, they have a really big fair and this did not compare I felt like telling her off. There's a difference between a state fair which yes, will be huge, and a local event such as this. What makes this so special is the fact that the 4-H members are involved from set-up to take-down. It's the 4-H members livestock that will be entered in exhibition, handled by their owners ranging in age from young to teenage. They also clean the buildings and set them up, from sheep and goat barn, cow barn, huge chicken tent and more. They take turns staying overnight, for security. And they are there to politely answer fairgoers questions too. It's an important feature of the community, and something I very much look forward to seeing.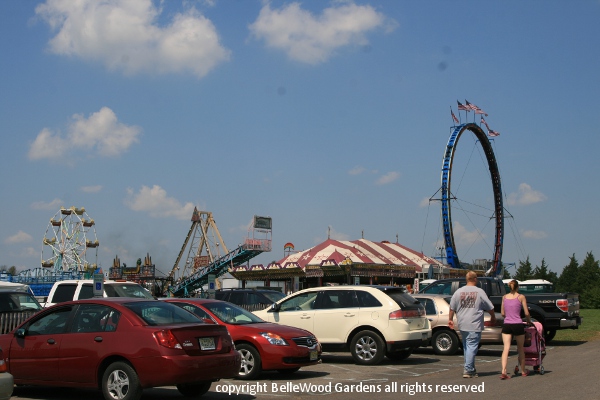 There are, of course, all the necessary ancillary fair accoutrements. Rides.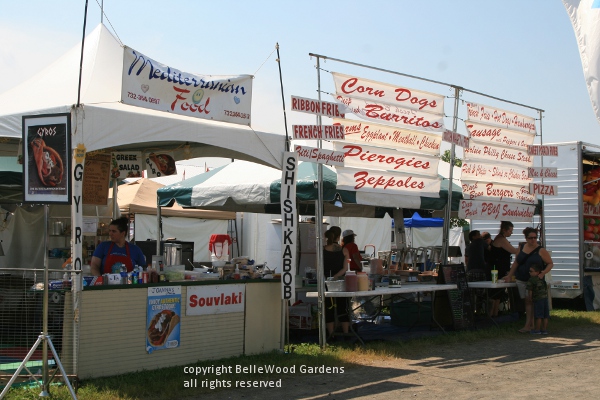 Food stands selling high calorie, high fat items you'd normally eat with restraint. Fairs are not for salads.
.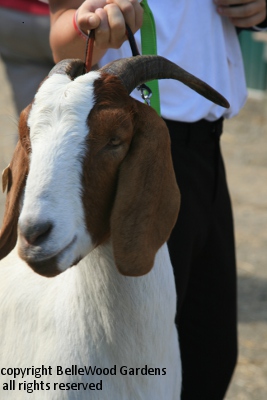 Lots of sheep and goats, every age from bouncy little kids to mature does, like this handsome boer.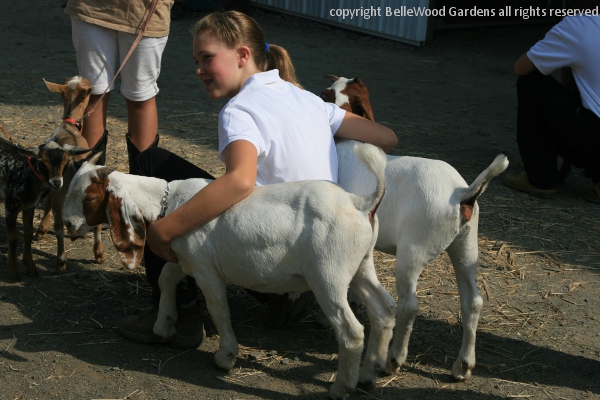 Waiting to weigh in. This young lady has been working with her young goats since they were 2 weeks old.
It shows. Look how calm the three of them are. Update: She was awarded multiple ribbons both for handling
and for the quality of her goats. Wonderful! She was there when they were born, and works with them every day.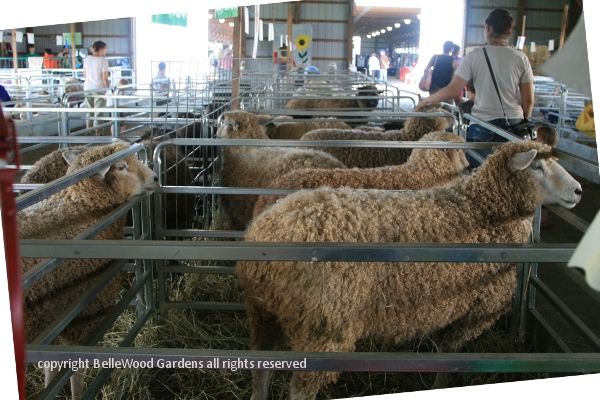 Woolly sheep to closely clipped ones. Some with sheets to keep their fleece free from bits of straw.
Stands to restrain a sheep while it gets a last minute trim and tidying up clip. They seem used to it.
There are bleachers inside the barn but people like to watch from outside the barn too.
It's Holsteins, young heifers. Handlers must dress in white, numbers on chest and back.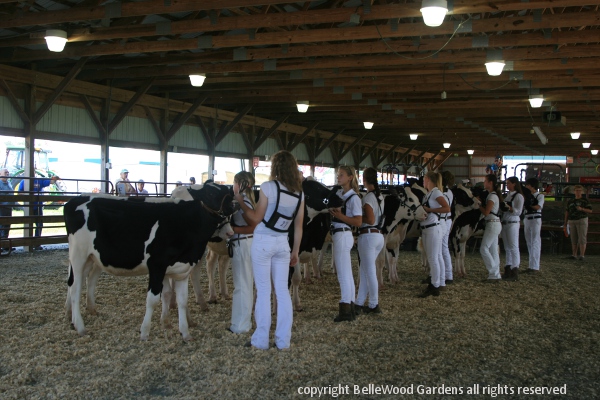 .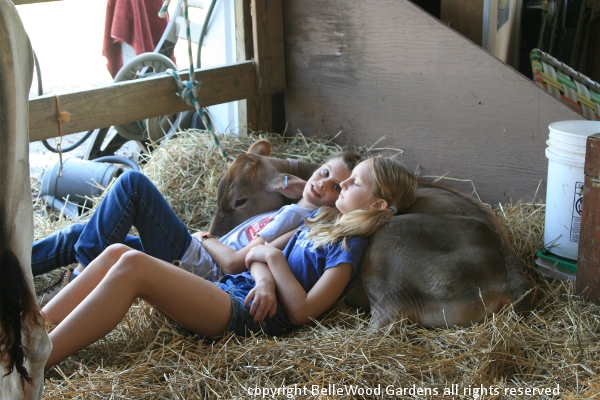 Outside the show ring, in the cow barn, taking it easy. Two girls and a brown Swiss heifer, I think it is. Sweet.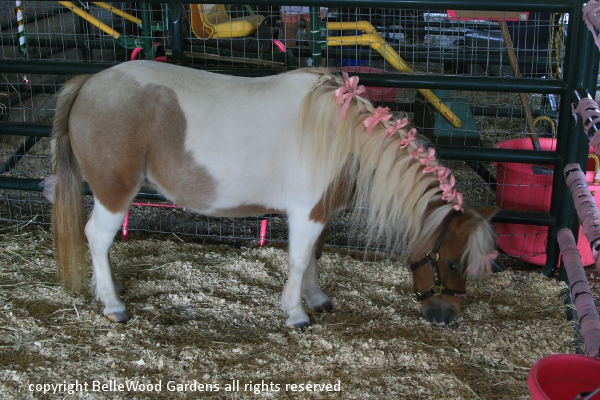 Horses, from draft to dressage and this adorable pretty little Shetland pony, all gussied up for the fair.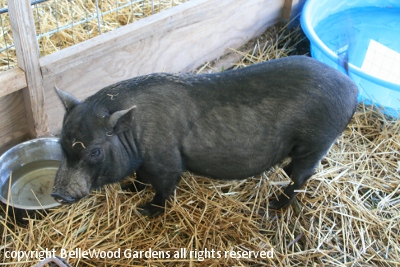 . . . . .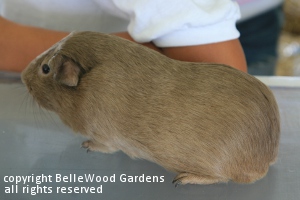 Only a few pigs, including Amelia Swineheart. But then, pigs is pigs, right? So here's a different kind, a Guinea pig.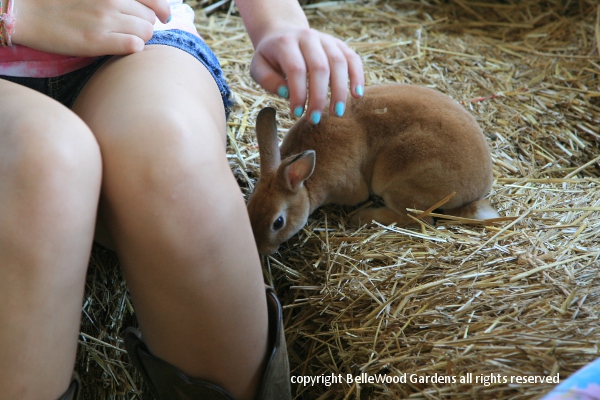 Two different 4-H rabbit clubs in Hunterdon County. One is part of the Fur 'n Feathers and the other is Hunterdon Hoppers Rabbit Club.
I really like this placid little velvet coated rex rabbit. And the black eared, bespectacled little white rabbit is also rather appealing.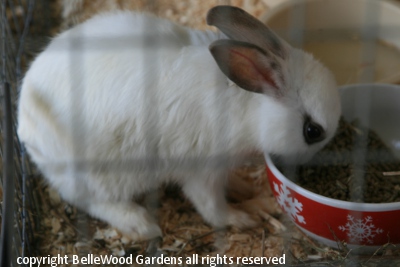 . . . . .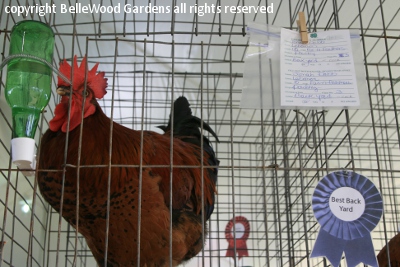 Lots of chickens, from fancies like the silver spangled hamburg pullet on the left to the impressive red rooster awarded as best backyard bird.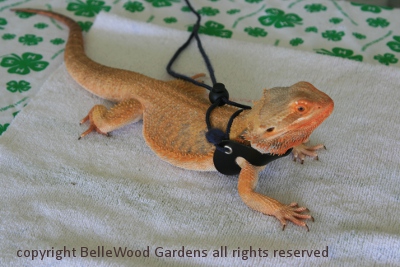 It used to be the Fur, Fin, 'n Feather 4-H club. But now there's a spin off of the Vipers 4-H Herpetology Club.
Snakes, turtles, lizards. Even a bearded dragon lizard on a leash. Obviously handled, regularly. I got to make nice.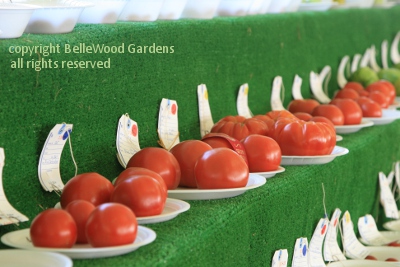 . . . . .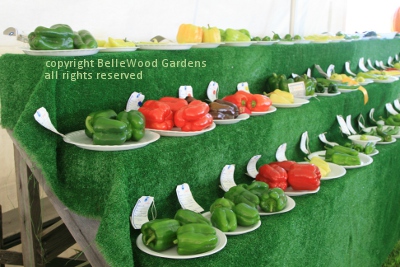 Produce too, tomatoes and sweet peppers, seen here. Hot peppers, massive sunflower seed heads. Pumpkins (including one gnawed on
specimen with a "deer damaged pumpkin" label.) Cucumbers, zucchini, lots more. Even bales of hay. This is, after all, farming country.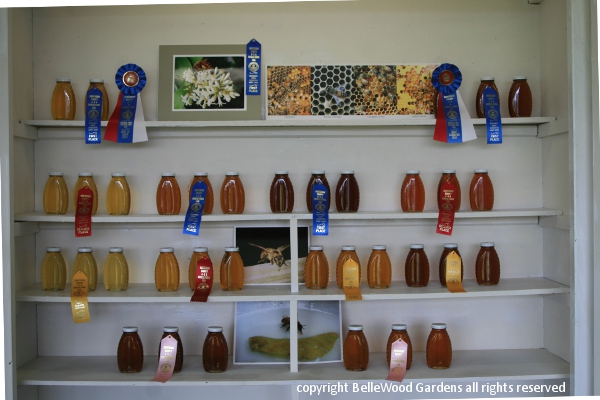 And a marvellous array of honey, in all shades from palest straw yellow to rich dark brown.
Hunterdon County 4-H Fair is a sweet event. I'm planning to be there again, next August.
---
Back to Top
---
Back to August
---