Garden Diary - August 2011
---
If you have any comments, observations, or questions about what you read here, remember you can always Contact Me
All content included on this site such as text, graphics and images is protected by U.S and international copyright law.
The compilation of all content on this site is the exclusive property of the site copyright holder.
---
August
---
Tuesday, 23 August 2011
A Visit to Well Sweep Herb Farm
Bonnie and I have been planning an outing to Well Sweep Herb Farm for weeks, and something always seems to get in the way. The weather is wet. She has to take her mother to a doctor's appointment. Whatever. But today is our day and we're off.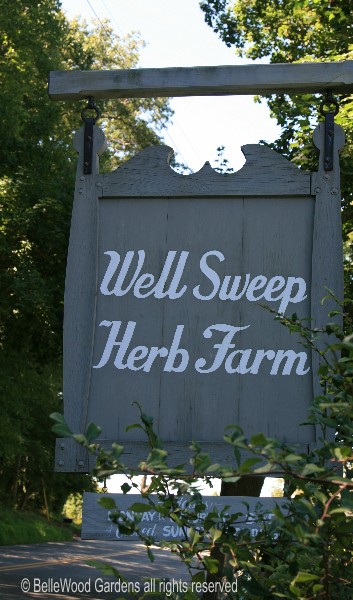 Located in Port Murray, New Jersey, Well Sweep Herb Farm
is a terrific place. Lots of plants for sale, lovely display gardens,
and helpful staff. The sunny morning is just a lagniappe to our day.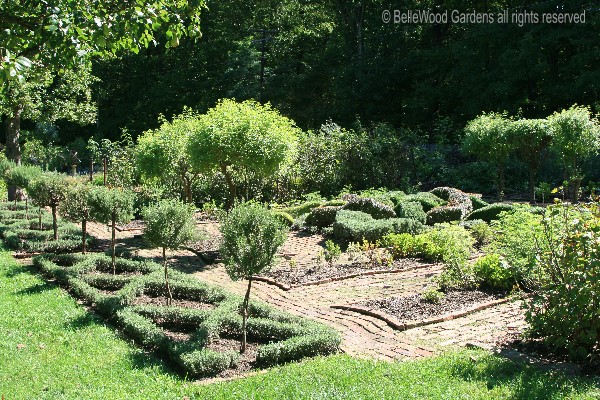 The formal herb garden, with brick edged beds and well-laid paths has both tender and hardy herbs.
The parterre is intriguing, with undulating, intersecting hedges of
tightly clipped teucrium, boxwood, and dwarf purple barberry.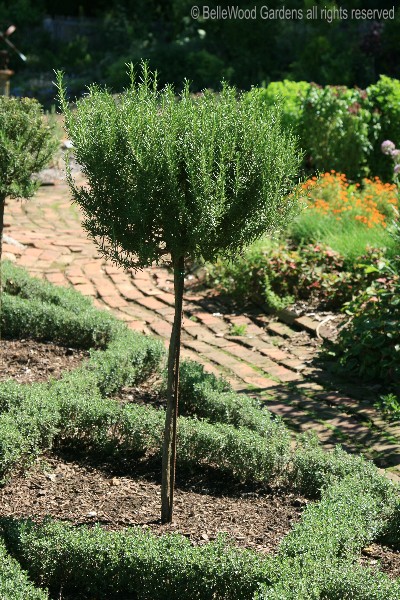 There are rosemary standards of a good size, neatly arrayed within
a diamond lattice hedge. They need a trim to tidy up their mopheads.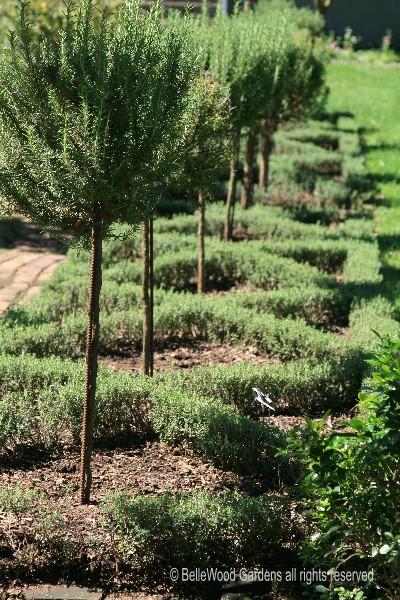 .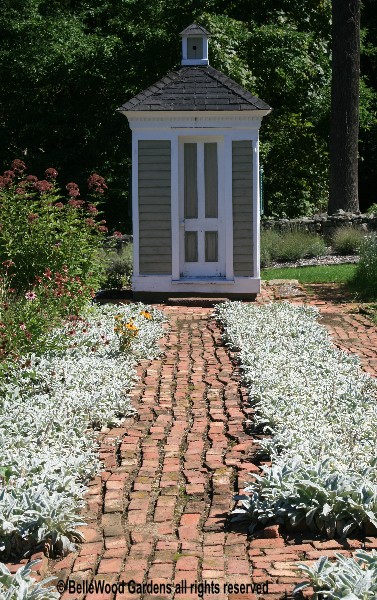 Bonnie and I turn away from the formal herb garden, sauntering
along a brick path edged with soft, silvery mats of lamb's ear.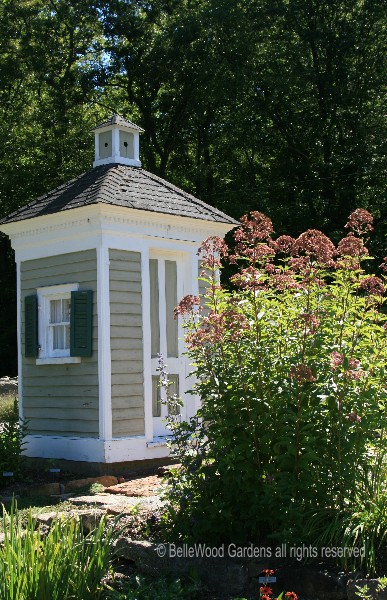 At the end of the path is a charming building, like a guardsman's booth
at Buckingham palace. No idea what it is for, except the matching one
elsewhere in the garden is a very posh outhouse, probably not in use.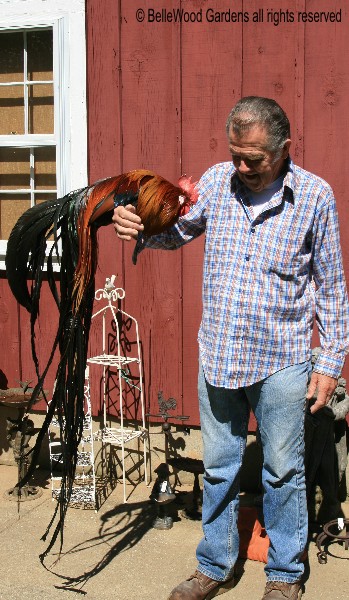 Another fascinating aspect of the place is its numerous chickens
clucking and muttering in their coops next to the sales barn. So
imagine our surprise when Cy walked by with Big Boy on his wrist.
What a magnificent bird! Elegant tail feathers spilling to the ground.
Such a sweet natured bird - which is quite rare for a rooster - that
Bonnie and I got to pose with him too. This is surely a special day.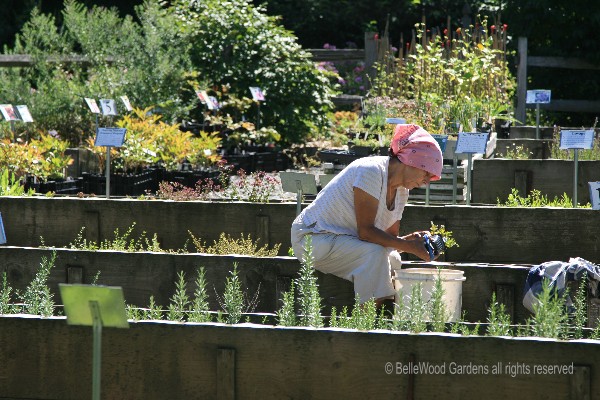 The business of the herb farm flows around us, people grooming the plants for sale and tending the garden,
cutting flowers to dry for wreaths and bouquets, all to the background chatter of the chickens. We bought
our plants - I purchased six different cultivars of Viola odorata to bloom this winter in my greenhouse.
One last look at the well sweep, and we bid adieu to the garden. An excellent outing, worth the wait.
---