Garden Diary - September 2011
---
If you have any comments, observations, or questions about what you read here, remember you can always Contact Me
All content included on this site such as text, graphics and images is protected by U.S and international copyright law.
The compilation of all content on this site is the exclusive property of the site copyright holder.
---
September
---
Saturday, 10 September 2011
Garden Conservancy Open Days: Pickle Farm
The Garden Conservancy's Open Days program is winding down. Here in New Jersey today, 10 September, is the last day. So after the rock garden society meeting in the morning I spent the afternoon making my way to three gardens. First stop, Pickle Farm in Far Hills, Morris County.
The description, taken from the Open Days Directory:
"Pickle Farm is a country garden set amidst five acres with a pond and goats, sheep and chickens"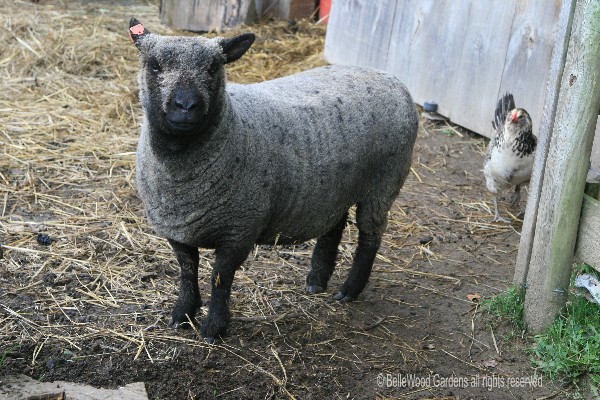 "in the rural, rolling hills of Far Hills. It is a collection of cottage gardens, shrub borders, and a vegetable potager garden."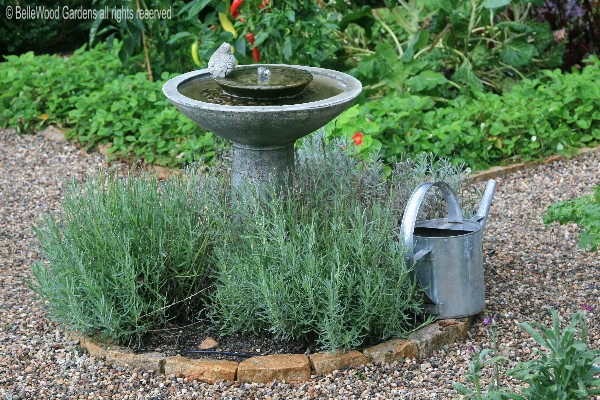 "A clipped boxwood parterre is incorporated within the cottage garden entrance."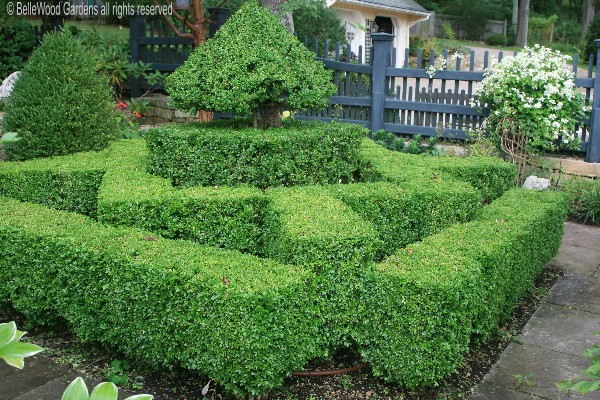 .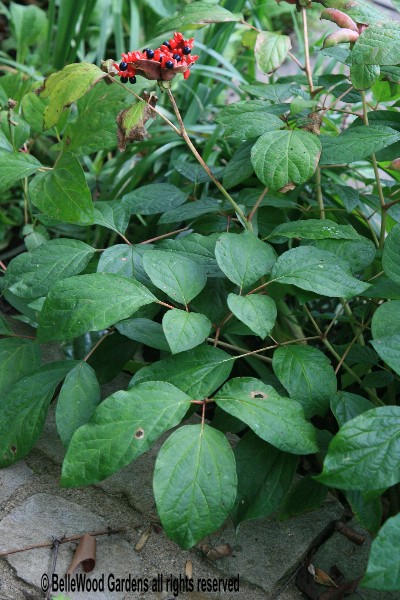 Also within the cottage garden entrance were two beautiful peonies in seed. Paeonia japonica 'Alba' flowers early in May, then pays its rent
again in fall when magnificent blue-black, pea-sized fertile seed make showy display against vivid red infertile seeds. (There must be a term for that,
for the infertile seeds.) Sow promptly, then be patients as it takes about four years before the young plants are sufficiently mature enough to flower.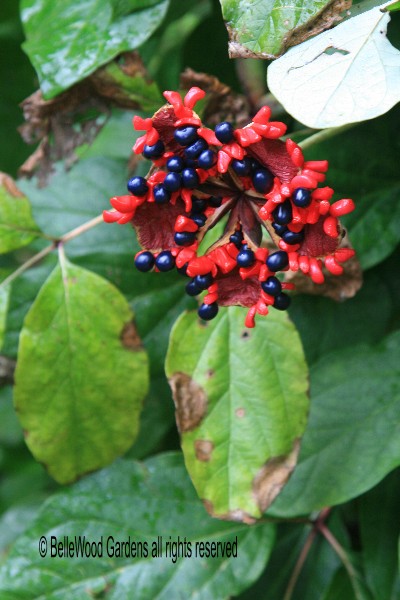 .
Just outside the cottage garden entrance is a small statue of a faun
sitting on a turtle and playing his pipes to a bored little frog. The hosta,
plain green, deeply ribbed leaves, make a fine backdrop to this vignette.
A couple of planters in the same general area add some color -
first a coleus with fuchsia blotched leaves embellished with long
flower spikes. Never thought of them as decorative but quite
like this effect. The black leaved sweet potato vine demurely
lurking behind it nicely repeats the hue of the tall metal planter.
Next a square wooden planter with Chinese style lattice embellishment
containing some impatiens being overcome by a black leaved hot pepper
ornamented with clusters of glossy black fruit. I think it is 'Black Pearl.'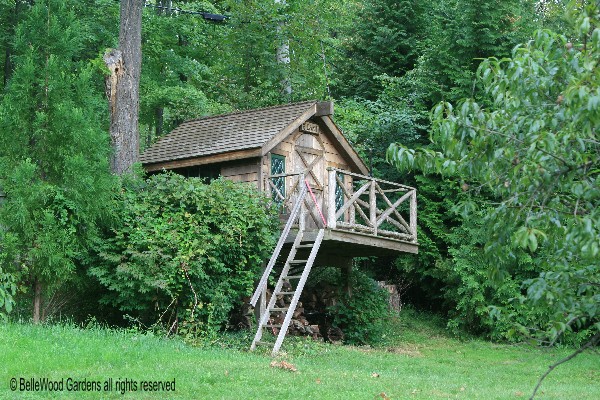 Near the sheep and goat paddock, where Rosie and her two companion goats were staring at visitors
there is "The Camp," an Adirondack rustic tree house cum playhouse, as suitable for adults as children.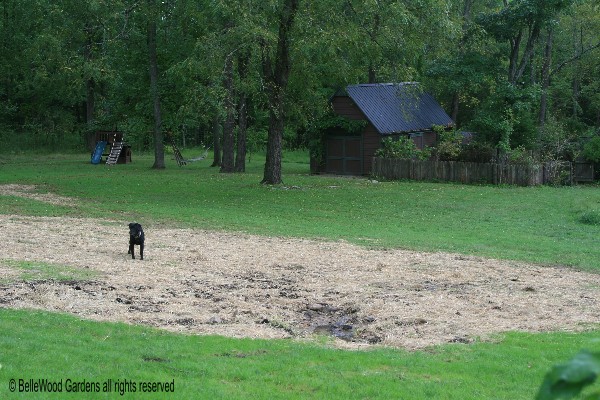 This puzzled looking black lab is no doubt wondering where the tree went. One of two that came down
in our recent weather events it was quickly cleared up before today's arriving garden visitors. Of more
concern, what will be the effect of its loss on the once shady garden from which I'm photographing.
Now onward to the second garden, Hay Honey Farm.
---
Back to Top
---