Garden Diary - November 2011
---
If you have any comments, observations, or questions about what you read here, remember you can always Contact Me
All content included on this site such as text, graphics and images is protected by U.S and international copyright law.
The compilation of all content on this site is the exclusive property of the site copyright holder.
---
November
---
Tuesday, 15 November 2011
Details of the Holiday Train Show at the New York Botanical Garden
Today is the press preview for a holiday tradition, the Holiday Train Show at the New York Botanical Garden. This is the 20th year that Applied Imagination has filled the exhibition gallery with tracks, trains, and replicas of New York City landmarks crafted from leaves, sticks, pods, cones, bark and branches creating a garden railroad to fascinate young and old.
Children are fascinated by the trains running on multiple levels - tracks overhead, tracks at ground level, tracks at (adult) chest height. Freight trains, passenger trains, Thomas the tank engine pulling a train, Coney Island trolley cars, a zippy little red ladybug car rushing down the track.
Adults love to watch the children. Then, gazing at the buildings, take a closer look, another look, and are amazed at the level of detail created from garden material many of us would sweep up and discard.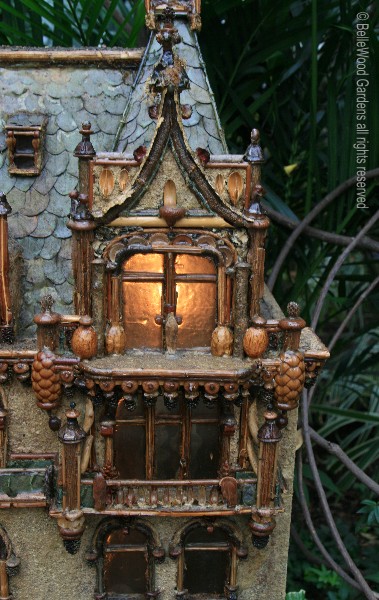 Twigs become columns. Hemlock cones. Acorn caps.
Eucalyptus leaves become shingles for the mansard roof.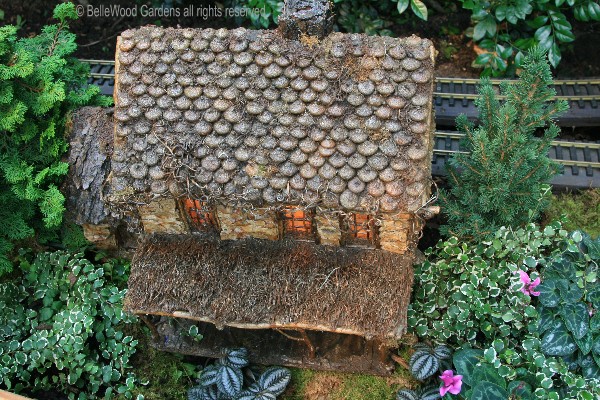 A simple rustic cottage is shingled with acorn caps.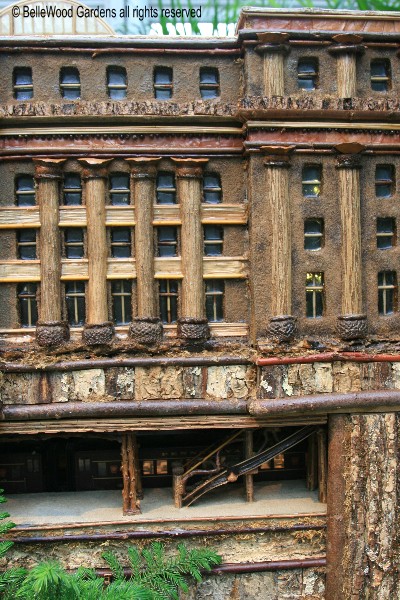 Peer in at Penn Station. Just beyond the staircase is a train waiting
for the conductor's call of "All aboard!" Its destination - who knows.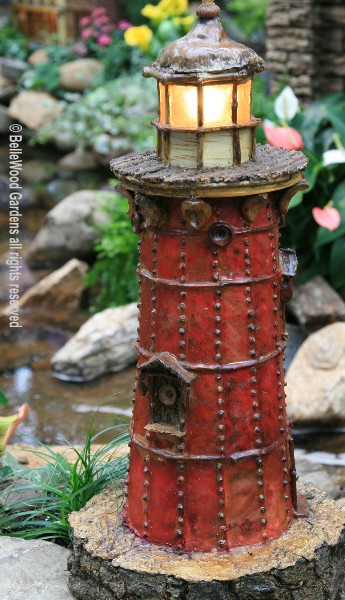 In the real world The Little Red Lighthouse stands under
the Great Gray Bridge. In the world of the holiday train show
it stands by itself, not under the George Washington Bridge.
Well might you ask how they do all this, turning twigs, bark, seeds, pinecones, leaves, bits and bobs
into something as magical, magnificent and reality-based as Kykuit. This year's exhibition
includes The Artist's Studio, a tent set up to show just how Applied Imagination works its magic.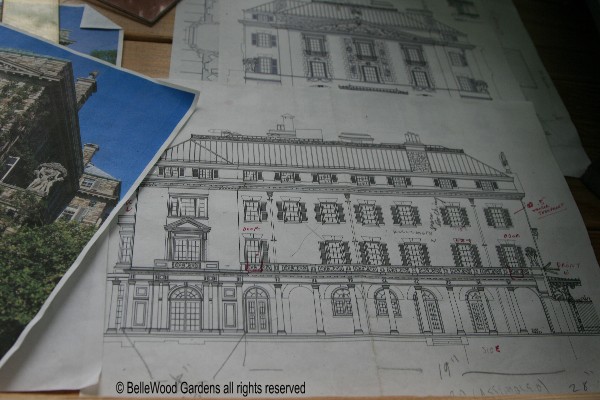 They start with photographs and to-scale blueprints of the building's several facades.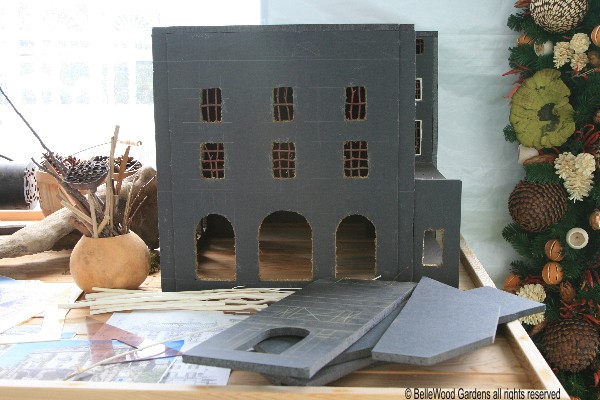 A supporting framework is made, windows and doorways cut out, and the walls and roof pinned together.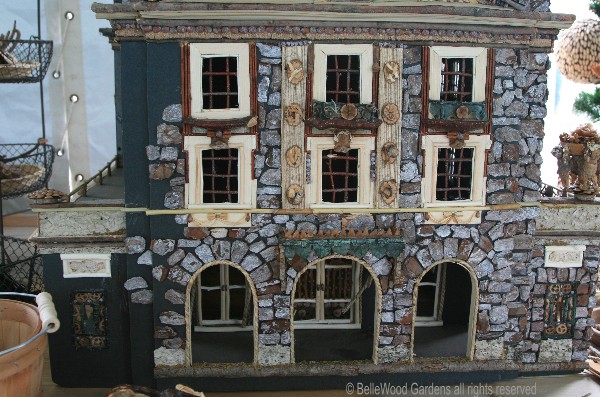 Now comes the fun part. Flakes of bark are trimmed to shape as stone. Dishes of materials from
pistachio shells to allspice berries, eucalyptus leaves and beech nut husks are at hand to work with,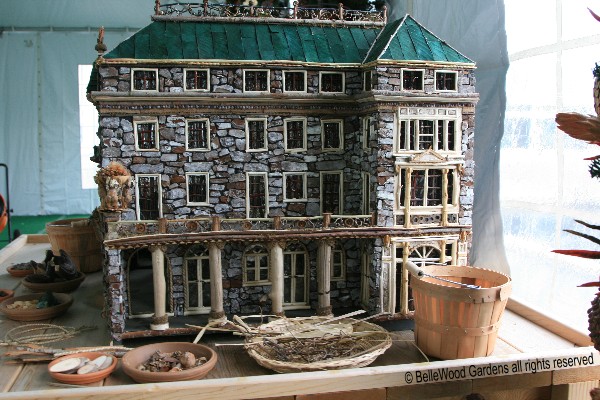 used to accomplish the embellishment of plain board framework into fairy tale buildings, magical villages.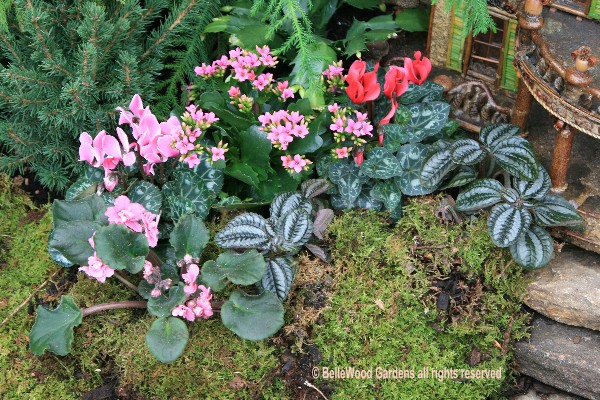 Botanical garden. The operative words focus on plants. So too the charming, detailed, plant vignettes
that landscape the holiday train show. Miniature pink African violet, kalanchoe, and cyclamen, pilea
with silver blotched leaves playing off against the silver markings on the cyclamen foliage. Detail, it is
careful attention to detail, like the red berried holly, little red roses, and tiny blue spruce. Charming.
Something for young and old. The 2011 Holiday Train Show is open Tuesday through Sunday, occasional Mondays, from Saturday, 19 November 2011 through Monday, 16 January 2012. You can purchase advance timed tickets here. All aboard!
---
Back to Top
---