Garden Diary - April 2011
---
If you have any comments, observations, or questions about what you read here, remember you can always Contact Me
All content included on this site such as text, graphics and images is protected by U.S and international copyright law.
The compilation of all content on this site is the exclusive property of the site copyright holder.
---
April
---
Friday, 29 April 2011
En Plein Air
---
Wending my way home after this morning's errands I drove past a man painting en plein air. What's that? It's a French expression which literally means "in the open air", and is especially used to describe the act of painting outdoors. There he was, peacefully intent on his work as cars went driving by, up and down the road. Except for me. I pulled over, got out, and went to see what he was up to.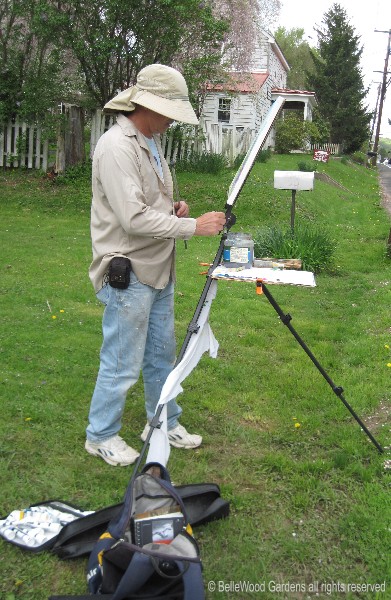 Artist at work. Nice collapsible easel, tubes of paint, and subject.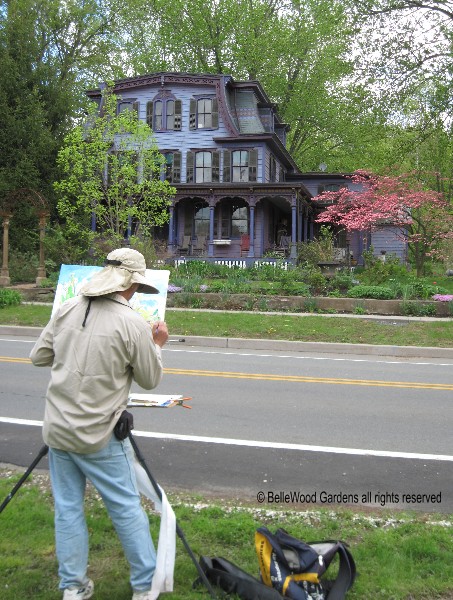 What is his subject? The very purple house and its garden across the road.
We talked, briefly, casually, as he focused on this work in progress. How long
had he been working on this painting? Today was the second day. And, I asked,
how many days would it take? Until it was done. Silly question, sensible answer.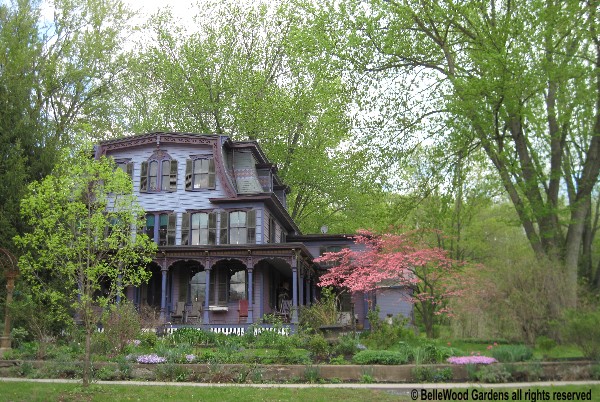 .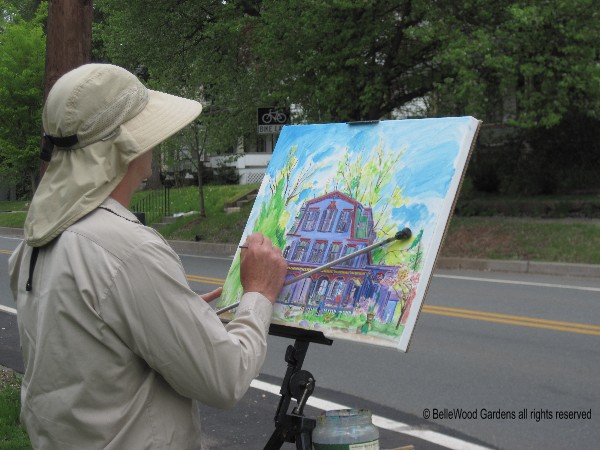 Mike Mann has a upcoming show at Buck's Ice Cream and Expresso Bar in Lambertville, New Jersey.
It will open on Sunday, 1 May, and runs through 31 May. There will be an artist's reception on Saturday,
14 May from 6:00 to 9:00 p.m. The theme is Lamberville Scenes so no purple house, even if it is finished.