Garden Diary - May 2011
---
If you have any comments, observations, or questions about what you read here, remember you can always Contact Me
All content included on this site such as text, graphics and images is protected by U.S and international copyright law.
The compilation of all content on this site is the exclusive property of the site copyright holder.
---
May
---
Saturday, 21 May 2011
Earthly Delights
---
Invitations have been flooding my e-mailbox for Earthly Delights, a plants and antiques event with forty vendors from Connecticut to Virginia, all congregating here in New Jersey. Among my friends and acquaintances who were going to be there: Broken Arrow Nursery "growers of rare and unusual plants" in Connecticut; Peace Tree Farm a wholesale vendor of herbs, begonias, starter plants and uncommon annuals in Pennsylvania; Pine Knot Farms from Virginia, specialists in hellebores; from New Jersey Atlock Farm which prides itself on producing "an innovative selection of trained plants, from simple standards to elaborately trained, one-of-a-kind living sculptures" and Back to Nature Home and Garden Center which opened in April with quality plants and accoutrements, and 35 other vendors. All gathered in one place, the estate of William Welch and Andrea Filippone of Tendenze Design, for the delectation and delight of enthusiastic gardeners (and damage to their bank accounts.) The hosting site is worth a visit on its own, as I discovered last October when I made a visit there.
Rain or shine, I was planning to attend. It has been raining, and raining. And raining. Saturday dawned with sunshine. Hooray! Off I went, happily driving on highway and byway. The closer I got, the more cars I seemed to be following. At the final intersection there were a couple of men directing traffic. So many cars, I was told, and issues with parking, that they were guiding event traffic in a one-way pattern and parking cars along the side of the road.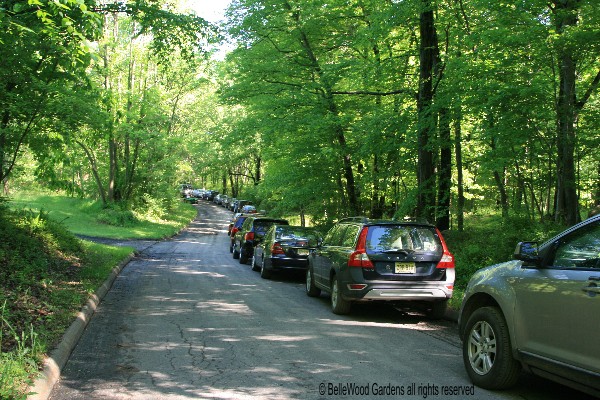 I'll say they were parking cars along the side of the road.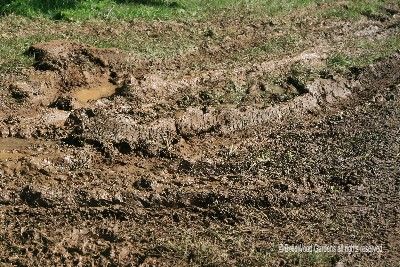 It has been raining for so long that the ground is saturated.
The field intended for parking cars is a morass. Vendors had
gotten bogged down and they didn't want the same to happen
to visitors. So we walked. What, I'm thinking, about the return?
I checked in at the press tent, eyeing the brilliant white vendor tents (and the straw-covered boggy bits.)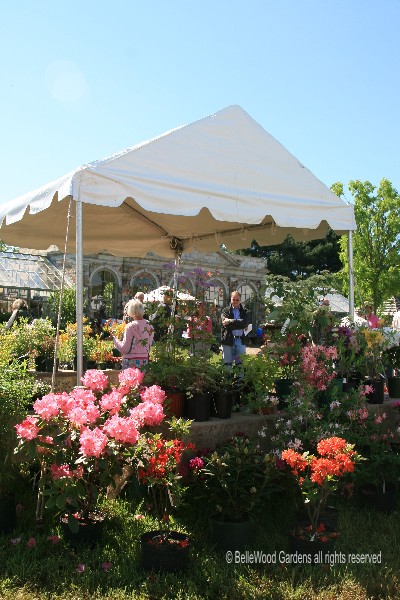 Some plants were small and easily hand carried. Others were sizable.
After a perusal of various vendors' offerings and chit-chat with friends (amazing who you happen to meet at these events -
great minds that think alike and all of that) both gardeners, not as dedicated gardeners, and vendors I toured the grounds.
The mirror-like, Alhambraesque pool between the two conservatory wings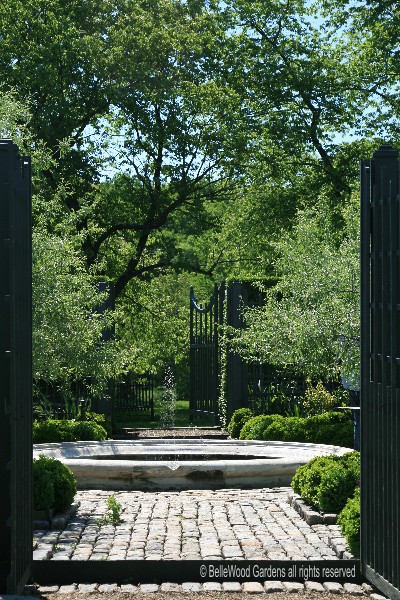 circular pool and graceful little plume of water in the potager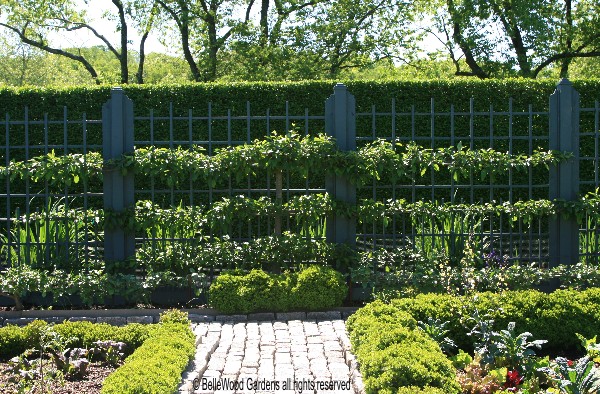 where boxwood hedges and espaliers added to the geometry of the design.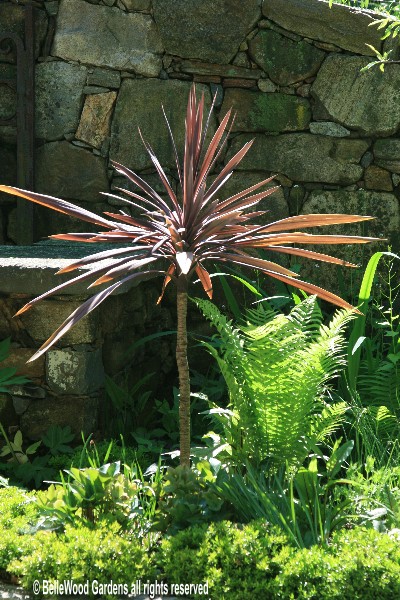 This late in May the tender plants have been brought outdoors for
their summer vacation. This cordyline is revelling in the sunshine.
A pair of magnificent iron gates, one ajar, present a view into the courtyard.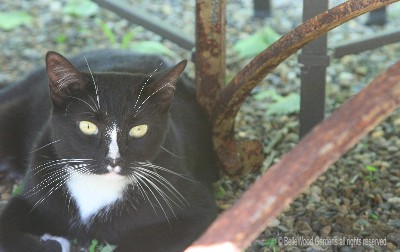 Delightfully friendly, this charming cat came to me for some conversation
and affection, then retreated to the shade under a substantial stone table.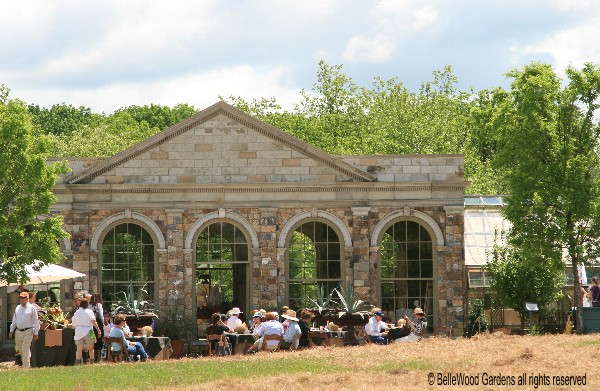 These was a catered, fixed price lunch in a big tent adjacent to the vendors. Many people apparently
found the casual, pick-up, hand-held snack food more appealing for al fresco dining.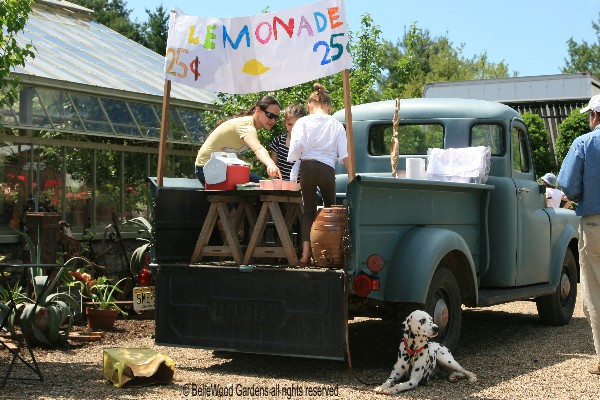 Some young entrepeneurs were selling lemonade from the back of an old pick-up truck. Alas, it was
poured out of a carton and too sweet for my taste. A pitcher with some sliced lemons and the same
commercial brew would at least have had more appropriate ambience. Oh well, it was cool and wet.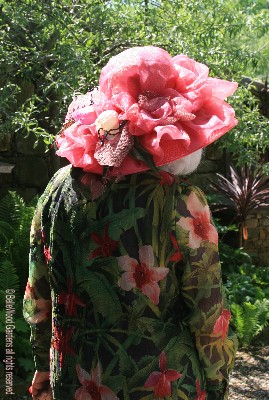 A magnificent hat, setting the tone for what was
a lovely garden party.