Garden Diary - April 2011
---
If you have any comments, observations, or questions about what you read here, remember you can always Contact Me
All content included on this site such as text, graphics and images is protected by U.S and international copyright law.
The compilation of all content on this site is the exclusive property of the site copyright holder.
---
April
---
Friday, 22 April 2011
Grand Opening of the Back to Nature Home and Garden Center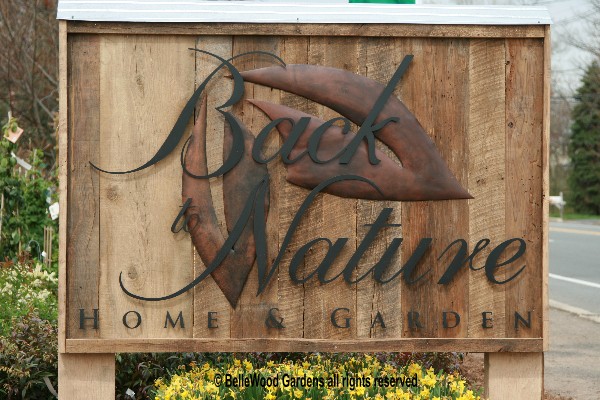 It's the grand opening of Back to Nature Home and Garden Center in Basking Ridge, New Jersey.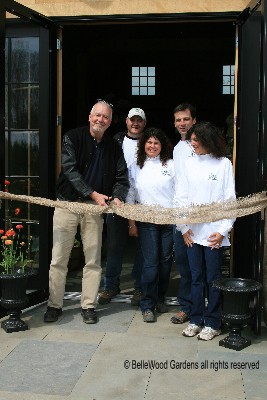 . . . . .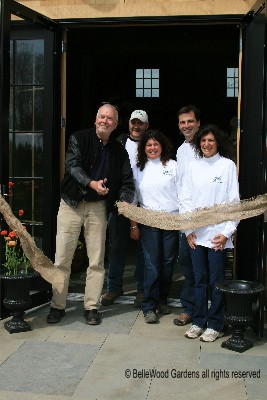 Ready . . . . set . . . . cut! From the left, Mayor John Malay does the honors. Everybody's smiling.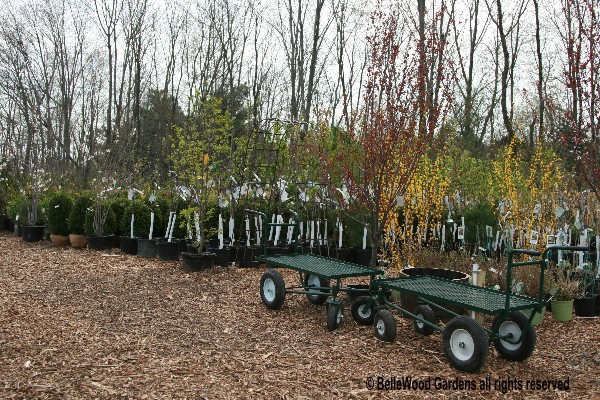 The nursery area is modest in size, well stocked with healthy plants. It's not a big box store and you
cannot expect big box prices. If you shop for quality and branded merchandise, then come here.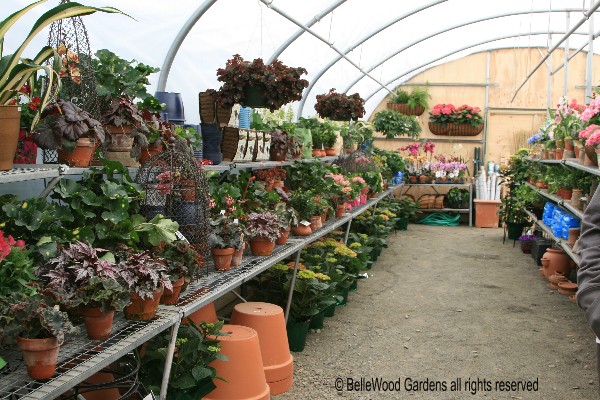 This side of the hoop house / greenhouse has some wonderful begonias. Hint: rex begonias really thrive
as accents in a summer bedding scheme. The other side of the hoop house is deliciously fragrant with
potted freesia. And the center rack has hydrangeas like poofy clouds of pink or white flowers.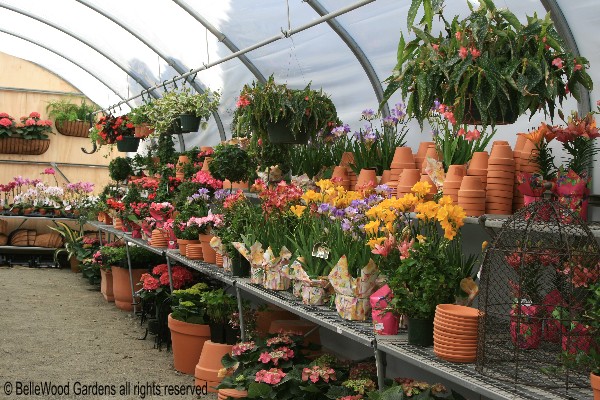 .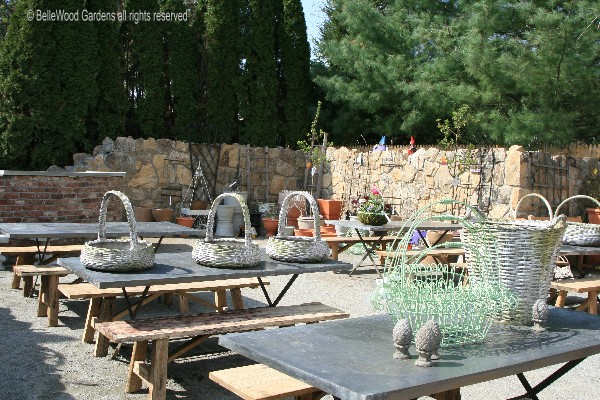 They'll have lectures here in the events center. Note: in the interest of full disclosure I will be presenting
regularly. Love the zinc topped tables - shades of a French bistro, and benches of recycled timbers.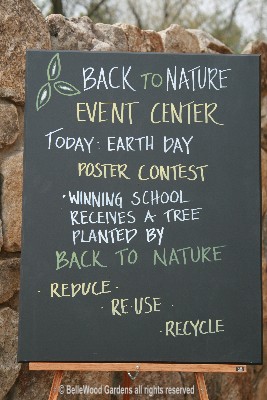 Anthony feels it is important to give back
in the form of social enterprise. And today
it's Plant a Tree. The posters - on display
in the shop - are delightful. Hard to choose.
There was an arbor here before. It's re-timbered, refreshed, and looks inviting, filled with annuals and herbs.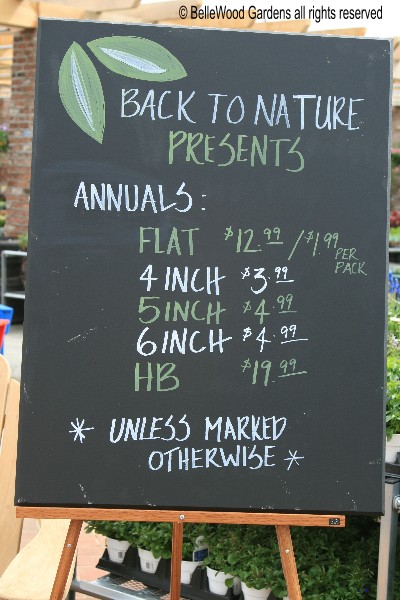 Good signage, simple pricing. Makes things easy.
The barn-like shop has an area for birding supplies. There's a table with treen - wooden kitchenware
from Vermont and Massachusetts artisans. The seed rack at the back has High Mowing Organic Seeds.
They offer open pollinated, heirloom, & high performance hybrid vegetable seeds that thrive under
organic conditions. Lovely hats. Trinkets. Books. There's a fireplace and a squashy comfortable sofa.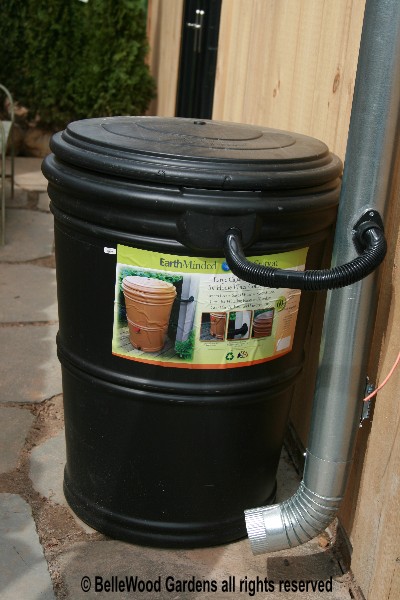 Let's get serious. Want a rain barrel? Back to Nature Home and Garden
can set you up. In a one inch rainfall a 10 foot by 10 foot roof can deliver
64 gallons. As wet as this Spring has been the barrel will fill in no time.
Something different. The nursery is offering kits. Not a slap together,
do it yourself grade school level birdhouse. Rather, they'll start you off
with an organic vegetable garden, composting, birding, or - get this -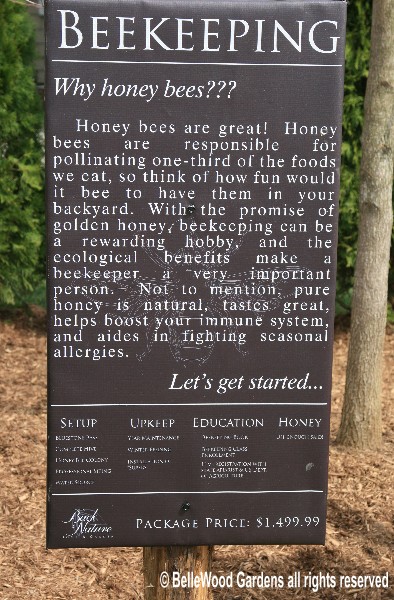 beekeeping. The beekeeping package includes a complete hive, installation
of the supers, a colony of honey bees, registration of your hive with the USDA
and the state apiarist and, as well, one year of maintenance and some other
bits and bobs - a book, a beekeeping class. And you're guaranteed honey.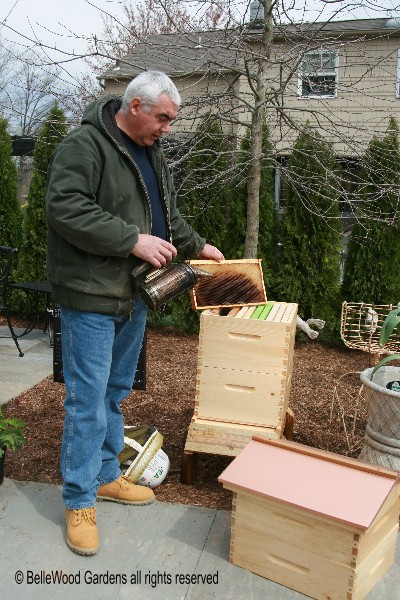 Jean-Claude Tassot of Tassot Apiaries is aboard as their expert.
The caterer for the grand opening made these oh so sweet honey comb muffins. The bees are
each made on a black licorice jelly bean base, with yellow and black fondant for the body and
a couple of almond slivers for their wings. They are just too cute to eat. But I would have liked
one, had I not been to busy gawking at everything and taking lots of pictures. Oh well, so it goes.
Remember those pretty hats in the shop? Here's Amy, the manager,
doubling as a model. Glad she can smile like this after the hassles of
construction, rain delays, and bringing it together for the grand opening.