Garden Diary - October 2010
---
If you have any comments, observations, or questions about what you read here, remember you can always Contact Me
All content included on this site such as text, graphics and images is protected by U.S and international copyright law.
The compilation of all content on this site is the exclusive property of the site copyright holder.
---
October
---
Friday, 29 October 2010
It's The Halloween Hoorah
How many Jack o'lanterns do you carve? One, one for each child, more? However many you create
the New York Botanical Garden has more. This year the Everett Children's Garden features a plethora
of pumpkins. Five hundred, they claim, but who's counting. I can verify that there are lots of pumpkins.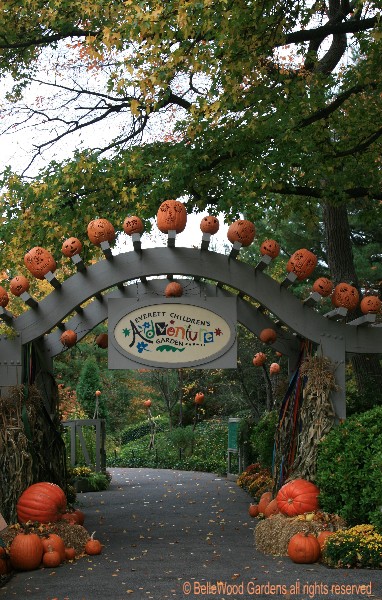 It begins at the entryway with pumpkins piled on the ground and
arching overhead. Each one is individually carved and decorated
by Michael Anthony Natiello, with an assist from Sara Mussen.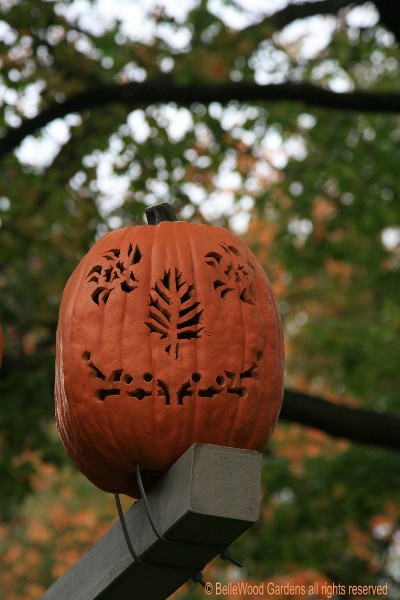 These are not your typical job, with faces. Well, they are sort of
faces, but with flowers and leaves rather than simplistic triangles.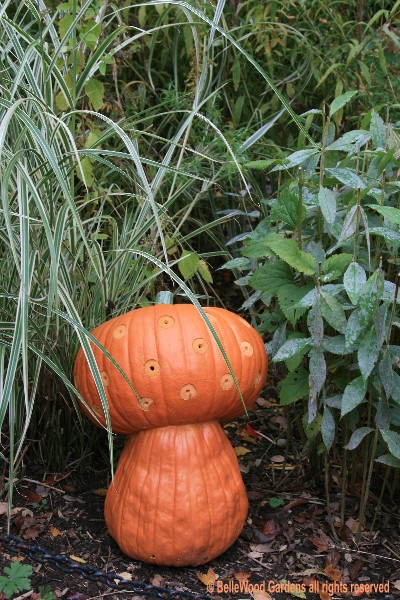 Here's a pumpkin version of a magic mushroom. Only this one
is all orange. In the folk tales it would be red with white spots.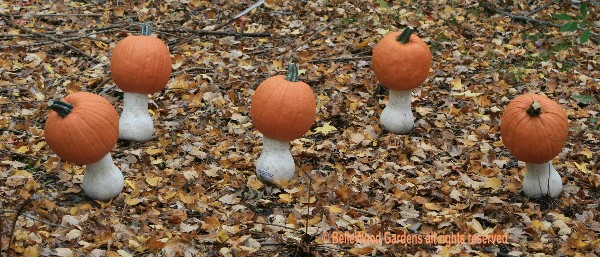 Here's another group of fanciful little pumpkin mushrooms amongst the autumn leaves.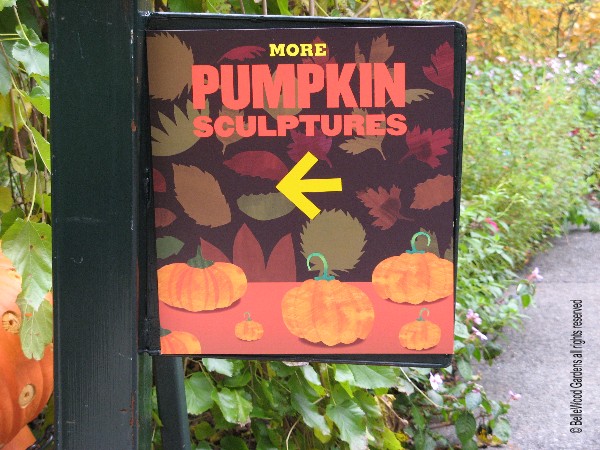 But wait, there's more!
Pumpkins on the fence posts.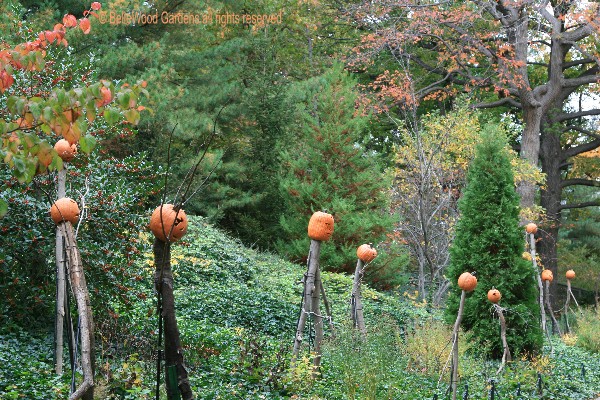 Goblin pumpkins striding through the woods.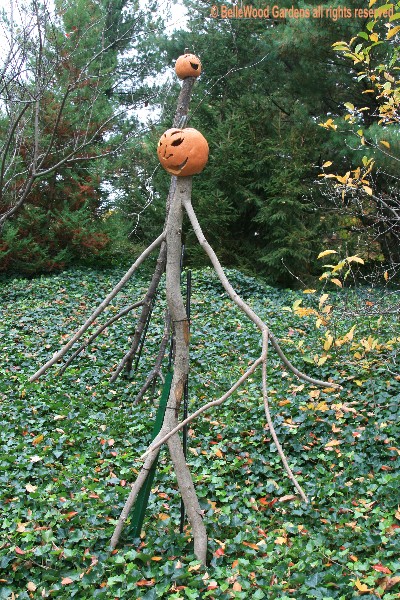 .
A charming, friendly looking, blue-eyed caterpillar embellished with pumpkins.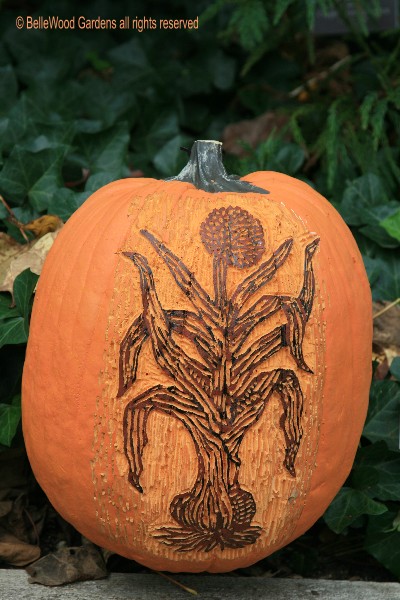 Possibly my favorite - pumpkins darkened with markers, then carved
like woodcuts. This one is Allium schoenprasum. Marvellous! And
going by the wood carving tools by the giant pumpkin she was carving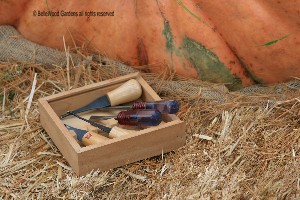 I'd give credit to Sara Mussen. From modest to astoundingly large, she also
embellished Steve Connolly of Massachusetts 1,674.5 pound pumpkin.
---
Back to Top
---