Garden Diary - February 2009
---
If you have any comments, observations, or questions about what you read here, remember you can always Contact Me
All content included on this site such as text, graphics and images is protected by U.S and international copyright law.
The compilation of all content on this site is the exclusive property of the site copyright holder.
---
February
---
Monday, 9 February 2009
The Robins are Back
I saw six robins on the front lawn early this afternoon, striking a pose where the turf was clear of snow. They had that typical robin stance. You know - frozen in position, head cocked, looking for an intimation that an earthworm was within striking distance. Not at this time of year, I'm afraid. Not to worry, there are still lots of berries on shrubs such as hollies and pyracantha on which the robins can feed until the earthworms are again available to add protein to the avian diet.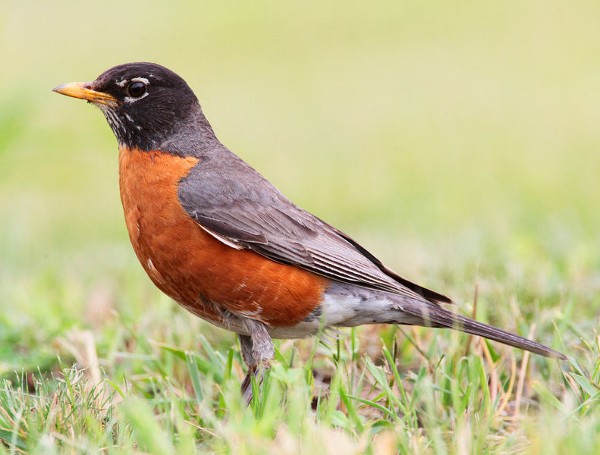 Credit Wikimedia Commons
Decades ago when my sister lived in Houston, Texas she'd tell me when the robins left
and we'd guesstimate when they'd reach my Connecticut garden. It's easier now.
Visit Journey North to follow the travels
of robins and whooping cranes, monarch butterflies and great gray whales on their
seasonal migrations across the country, around the world, as the seasons change.
---
Back to Top
---
Back to Febuary 2009
---