---
If you have any comments, observations, or questions about what you read here, remember you can always Contact Me
September
Garden Writers Association in Portland, Oregon
---
Monday, 22 September 2008
Elk Rock Gardens of the Bishop's Close
There was a second garden to visit, just a leisurely stroll down the street from Lady McDonald's garden. At the end of the road there is a cul-de-sac where there is the entrance to The Elk Rock Gardens of the Bishop's Close. (The term close is British usage, describing an enclosed area around a church which provides a quiet place for meditation.) The name was given to Peter Kerr's estate when his daughters, Lady Anne McDonald and Jane Platt, gave the property to the Episcopal Diocese of Oregon after his death in 1957. Together with the property, consisting of of thirteen acres on a high bluff on the western bank of the Willamette River, they provided an endowment for its care and maintenance, with the stipulation that the grounds be open to the public. Accordingly, the gardens are open to the public from 8:00 am to 5:00 pm, seven day a week, closed on some holidays. Designed by John Olmsted, stepson of Frederick Law Olmsted ( that's the New York firm of Olmstead and Son who also designed Central Park in New York City) there are approximately six acres of cultivated English-style gardens.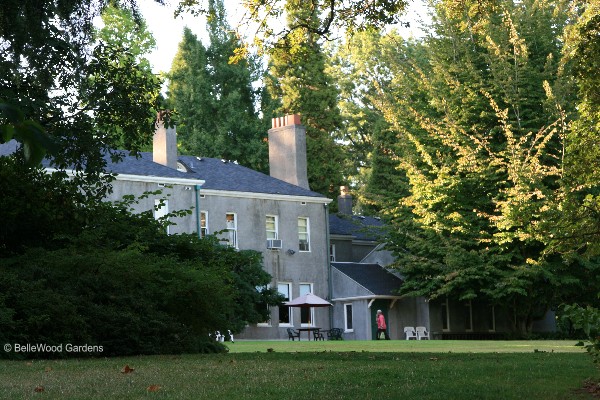 The offices of the Bishop of the Diocese of Oregon are housed here.
There is a chapel used for daily services by the diocesan staff
that was added to the house in the late 1970s.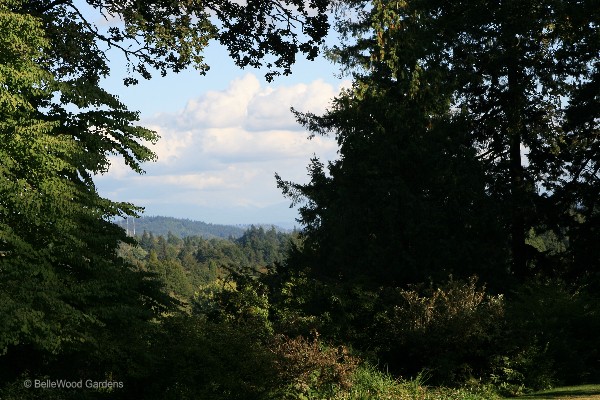 The Olmstead touch is indelible, even today, 80 years on.
Soaring white oaks and sequoia frame Portland views,
verdant lawns and serene walkways
lead visitors down the garden's paths.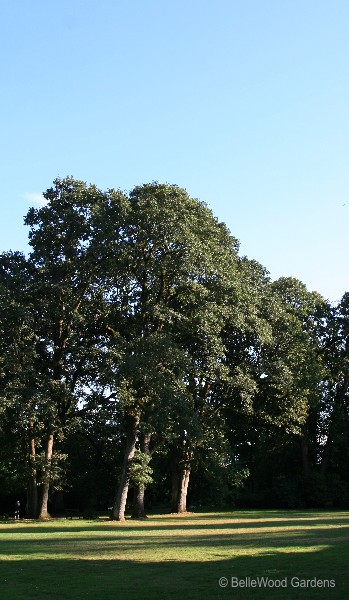 .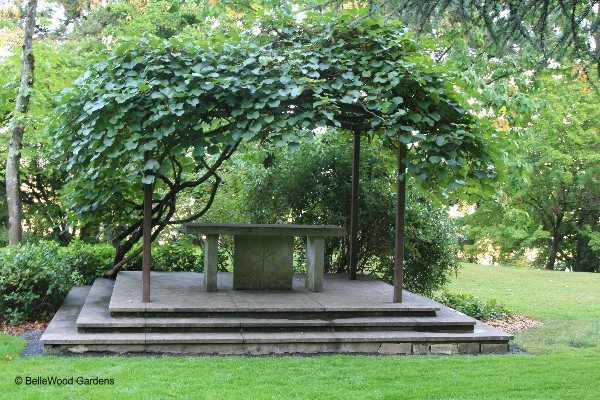 A grape arbor forms the canopy over
a stone table raised up on a 3-step plinth.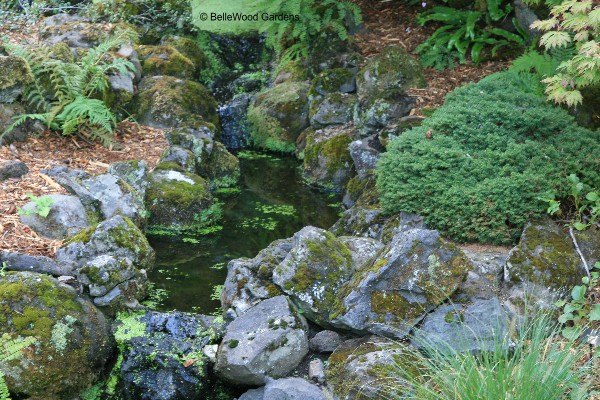 Water flows downhill. Portions of this property
are quite steep. And the water follows the landform.
There are wonderful trees here. Thirty-five different magnolias,
which must be a sight to behold in spring. But for now, in September,
there's a Franklinia alatamaha with pristine white flowers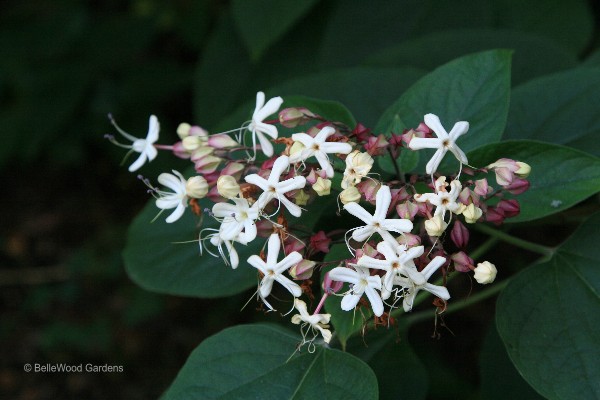 and a Clerodendron with its fuzzy, peanut butter scented leaves
and clusters of small white flowers accented by rose-red calyces.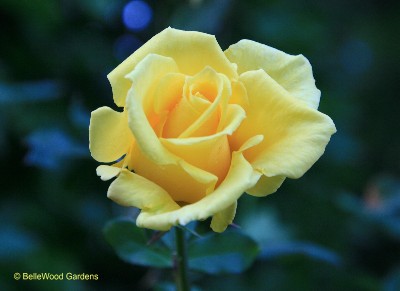 A golden yellow hybrid tea rose.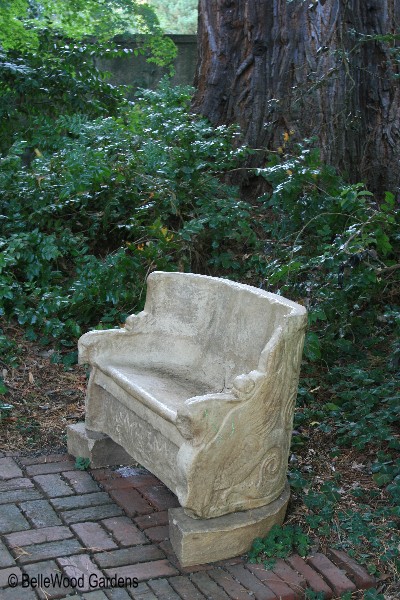 A well worn stone bench, its carvings wearing down
from year after year of handling. I've often thought that stone
may look very elegant. But I'd rather sit on something
not quite so cold and hard.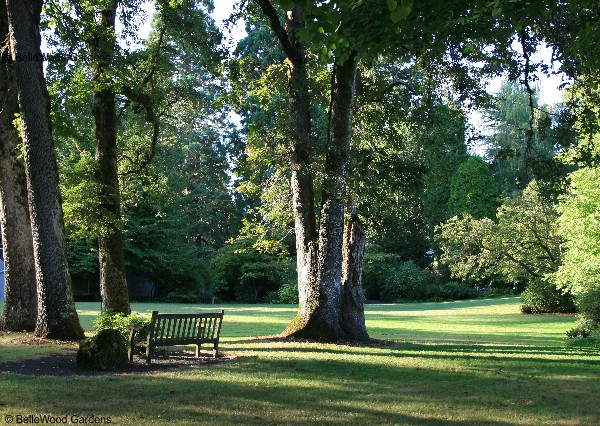 September sunlight on the lawn, providing a wonderful
ambience for a stroll about the grounds, and perhaps
a restful pause on a wooden bench so thoughtfully placed.
Back to Top
---
Back to Garden Writers Association in Portland, Oregon
---