Sunny Iris
All the sunny golden colors:
Lemon sorbet and butter yellow.
Toffee, apricot, and peach.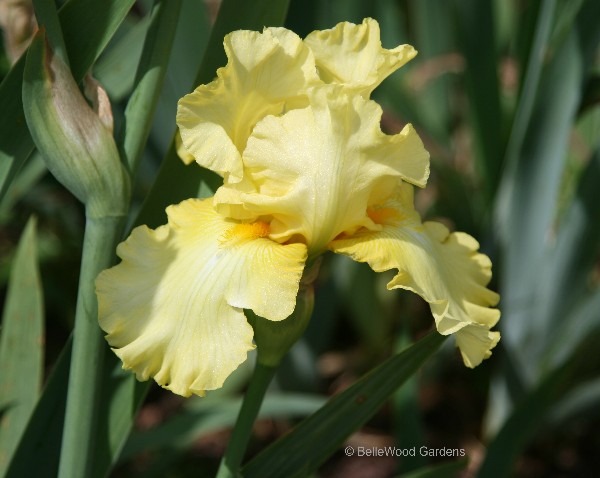 Pale lemony yellow bearded iris 'Idol's Dream'
has a fuzzy yellow bee guiding beard. The color usually
coordinates with the falls, and can be yellow, orange, red,
purple, blue, or what have you. But bees see colors we cannot.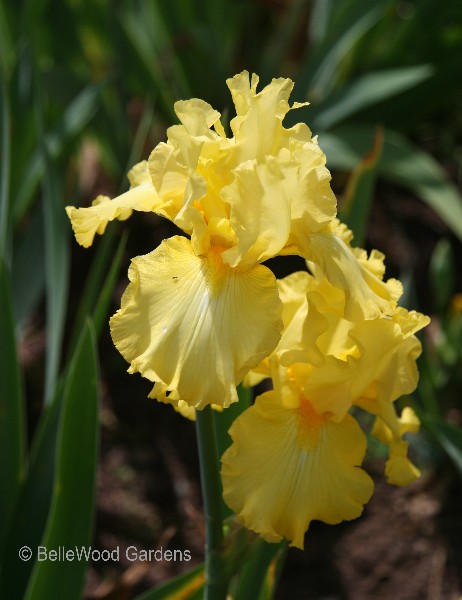 Ruffled and sunny, bearded iris 'Sunbridge'.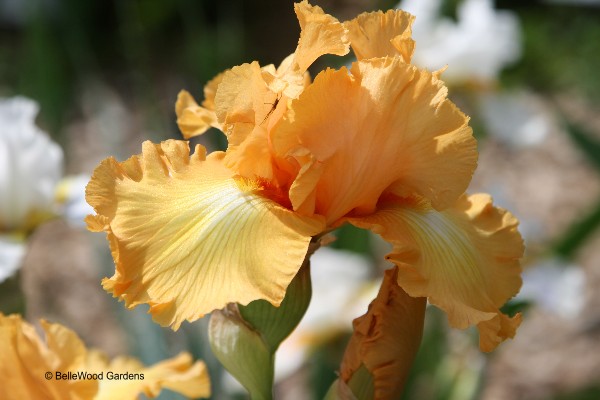 Canteloupe hue, bearded iris 'Mother's Little Helper'
is sheltering a little spider, lurking and waiting for an aphid
or something small. A bee would be delusions of grandeur.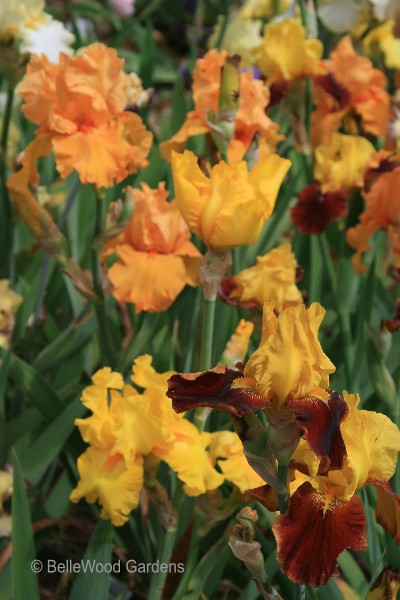 Peach and apricot, canteloupe and butterscotch, burgundy wine.
Wonderful warm colors for the not-quite-summer garden.
---
Back to May 2008
---