Pretty in Pink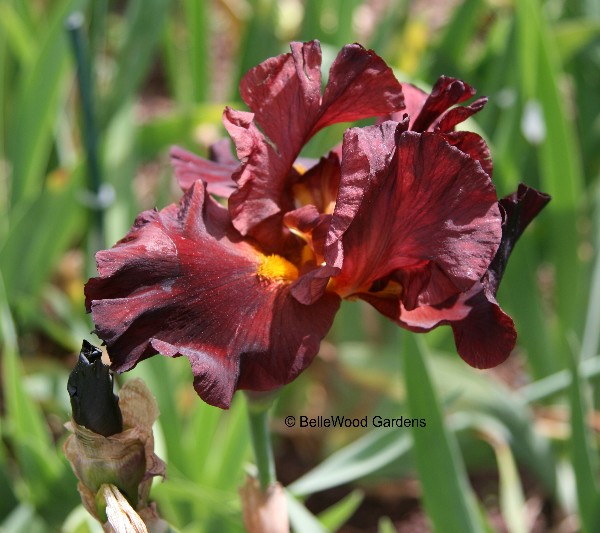 Deep burgundy red iris 'War Chief'
has a wonderful rich golden beard.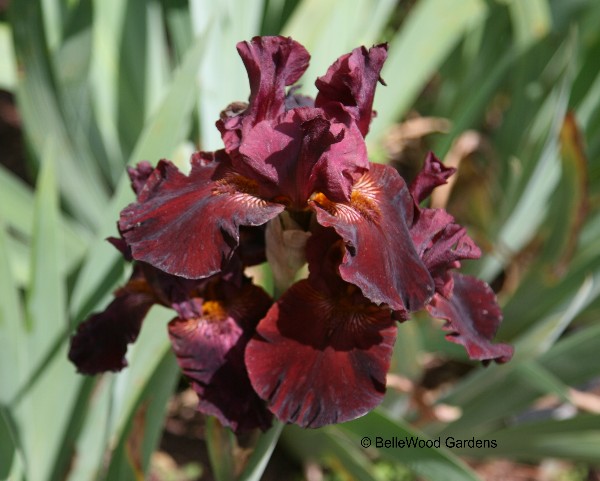 Bearded iris 'Almaden' is also a saturated color,
but here the beard is almost matching in color
and the bee guide extends out onto the falls.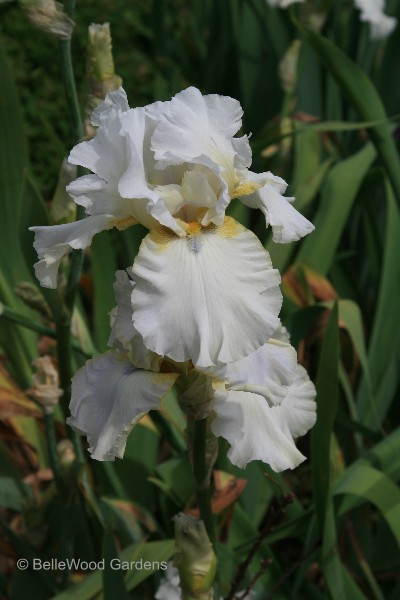 'Dalai Lama' is not quite pure white, more of a light cream.
Add white to other colors and the resulting tints are softened,
paler versions of the original color. Mix red and white, and get pretty in pink.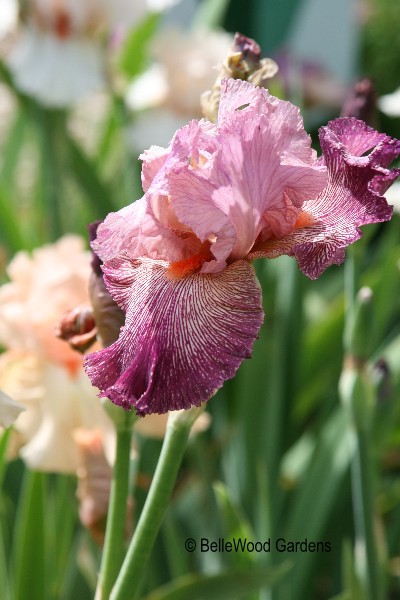 Don't you like these purple pencil marks on the falls.
They make 'Anything Goes' a knockout.
But I must confess I don't know if iris genetics work quite like that.
---
Back to May 2008
---