---
If you have any comments, observations, or questions about what you read here, remember you can always Contact Me
August
---
A Week on North Carolina's Crystal Coast
---
Sand, Surf, and Shorebirds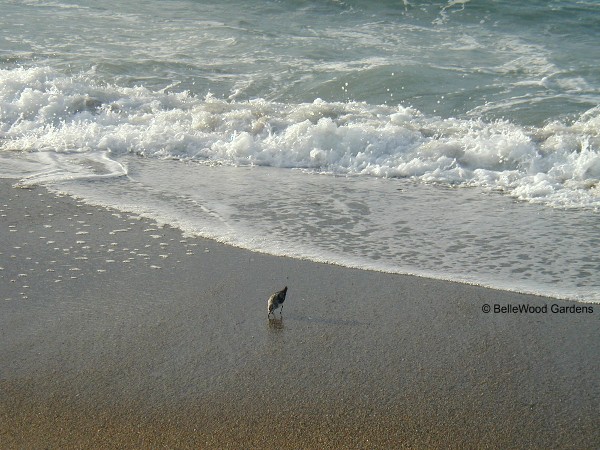 Across the dunes there's the ocean rumbling onto the sandy beach.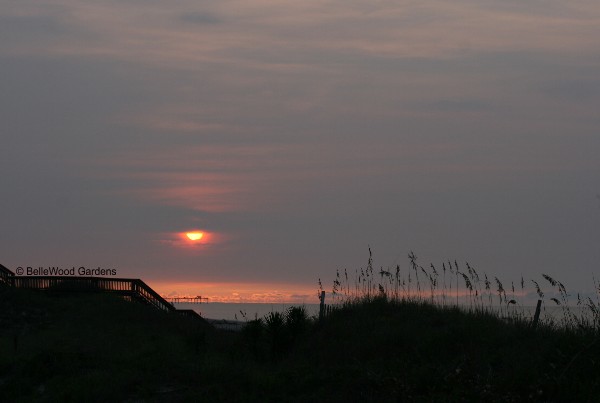 What a wonderful way to start the day.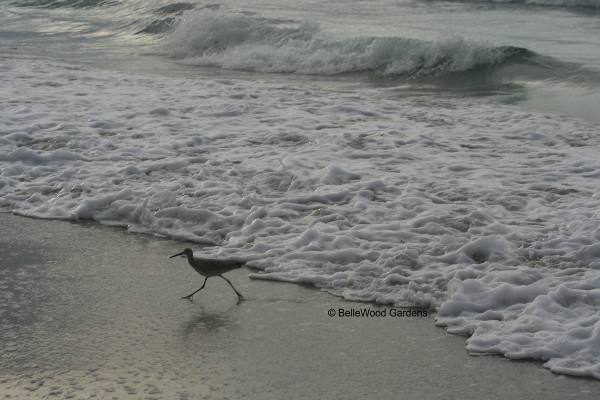 There are all sorts of shorebirds: sandpipers and sanderlings and plovers.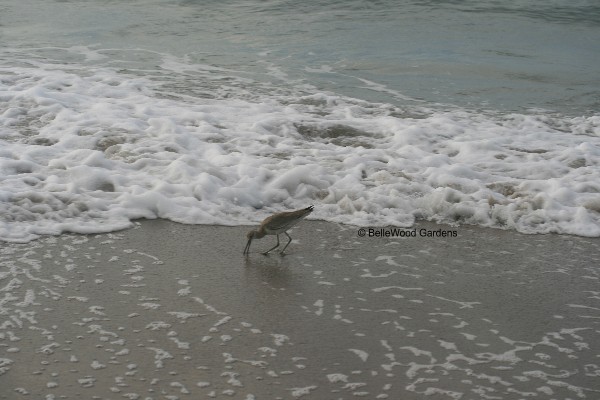 and pelicans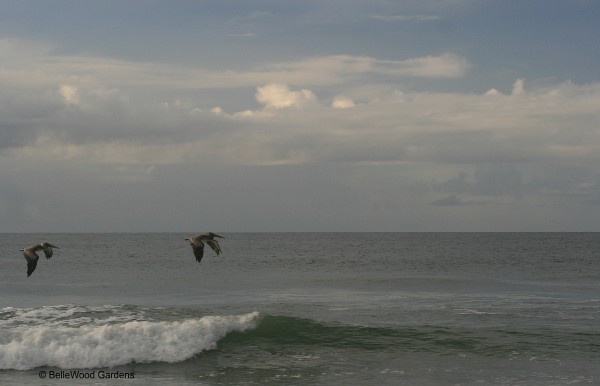 There were gulls on the wing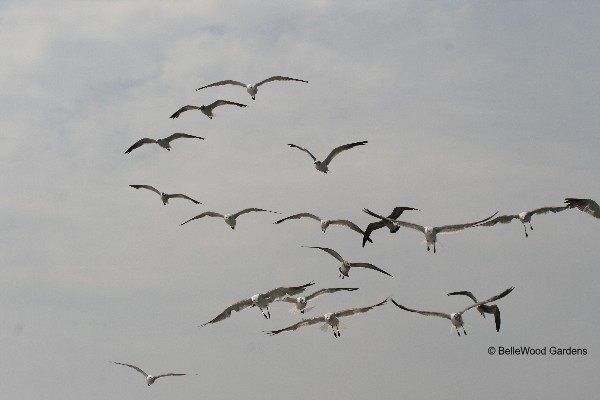 and mixed lots of shore birds strolling on the strand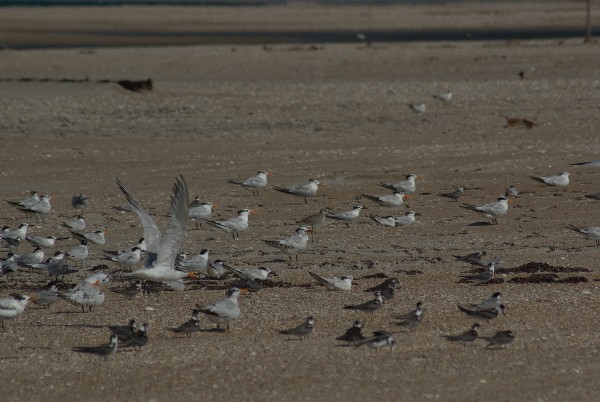 Photograph Credit Wm. P. Woodall 2007. All rights reserved.
And twice we drove, not more than 5 minutes from the condo, just before dusk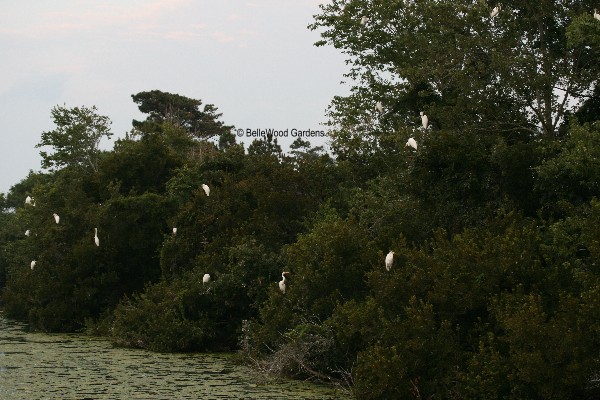 and watched snowy egrets returning home to their rookery for the night.
On a reconnaissance trip looking for muscadine grapes we found
a flock of cattle egrets in a cut-over corn field.
And once we spotted, perched up in a snag,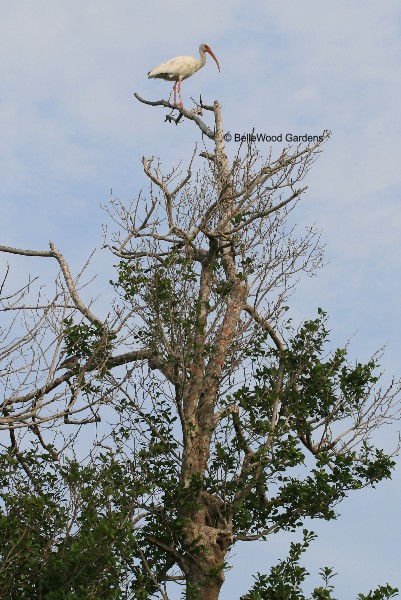 a white ibis, recognizable with its great, curved bill.
Back to By the Sea on a Barrier Island
---