---
If you have any comments, observations, or questions about what you read here, remember you can always Contact Me
August
---
A Week on North Carolina's Crystal Coast
---
Omnium Gatherum
---
And to wind up our week on the Crystal Coast, a couple of items that didn't have a home in the other entries.
.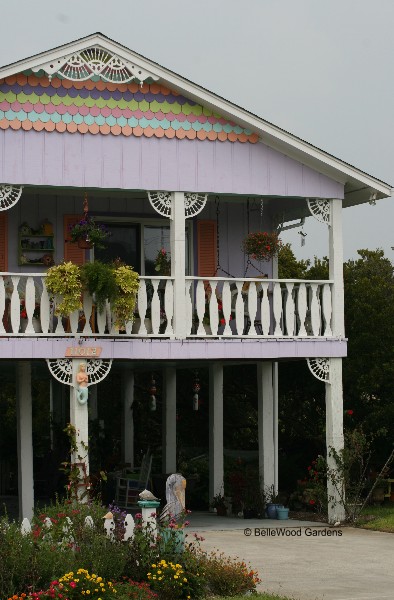 A charming bungalow in ice cream sherbert colors. I suppose it could have been slotted into Living on the Dunes,
after all it does have the raised-on-pilings design that allows storm surges to wash through below the living area.
But don't you just love the colors, the decor, the flowers,
and the pelican on the fence column.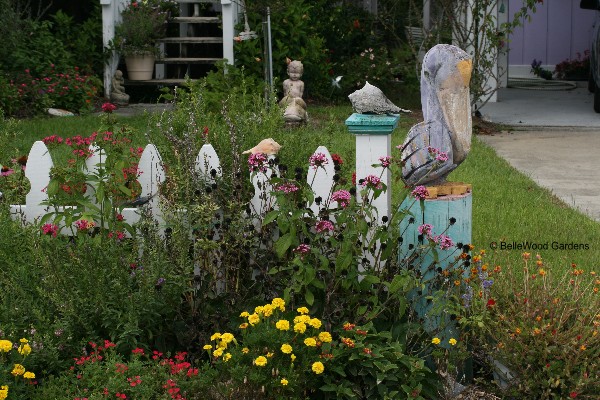 .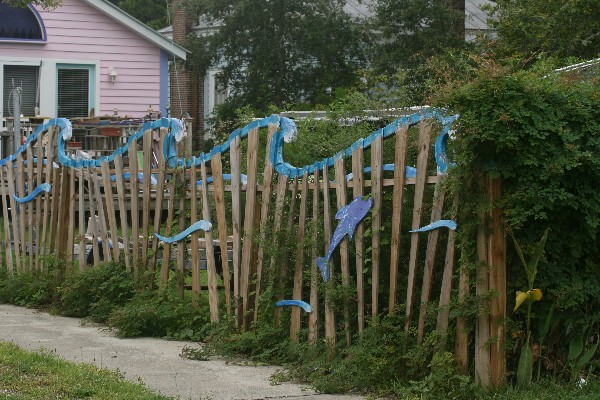 And speaking of fence posts, I was enchanted with this example of a seaside fence.
Aren't you?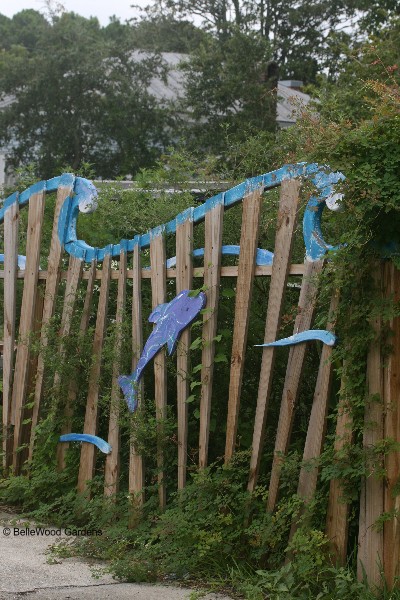 .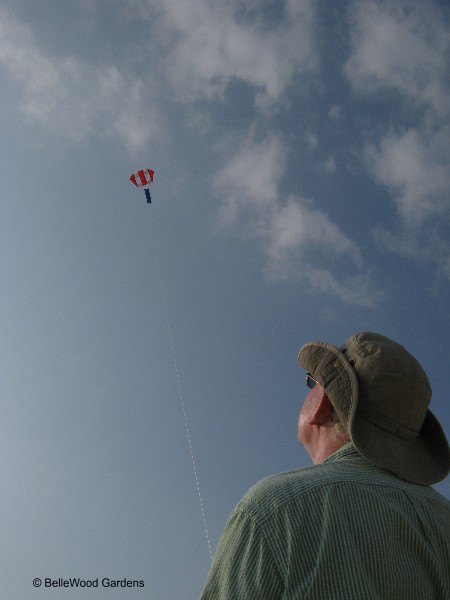 Looking up. Sailing away on a breeze. Wonderful week on North Carolina's Crystal Coast.
.
Back to By the Sea on a Barrier Island
---